Montgomery County, TN – Four new deputies will soon be patrolling the streets of Montgomery County after graduating from the Tennessee Law Enforcement Training Academy in Nashville, Tennessee.
The graduates were Deputies Eric Trout, Patrick Turner, Christopher Owens and Robert Parker.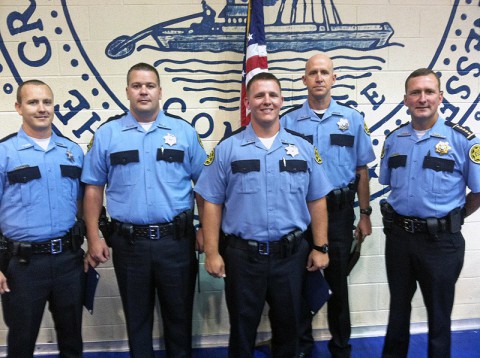 Trout will be a patrol K-9 handler and Parker was Class president at the academy.
"We are very proud of these four deputies for the time and effort they gave during their long ten-week journey at the Tennessee Law Enforcement Training Academy," said Montgomery County Sheriff John Fuson. "This journey will continue with ten additional weeks of field training prior to being released to their intended destination, which is patrolling our county and protecting the citizens we serve."