Clarksville, TN – The weekly Clarksville Parks and Recreation Department Recreation Report provides Clarksvillians with a glimpse at the activities and events that are available from the Parks and Recreation Department for them to enjoy together as a family.
This weeks highlights include: Riverfest 2013, Riverfest Tour d'Art Exhibits, Youth Basketball League Registration, Youth Archery, and Sleep Under the Stars Campout.
Riverfest 2013 is coming!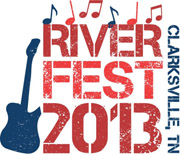 The 26th Annual Riverfest Celebration will be here before you know it! The 2013 festival is set for September 6th and 7th. This two-day music and arts festival includes a wide variety of food vendors, art exhibits, an area just for kids, and of course multiple stages of live music!
Mark your calendars and visit www.clarksvilleriverfest.com to check out the entertainment lineup and all the fun activities scheduled.
Tour d'Art Exhibits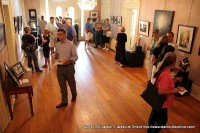 The curators and gallery directors for the Riverfest Fine Arts Exhibits invite you to a free "neighborhood" gallery tour to include exhibition receptions and refreshments. Art enthusiasts can find exciting treasures made by local artists exhibiting in three art shows in Downtown Clarksville:
Thursday, September 5th: Senior Citizen Exhibit at the Downtown Artists Co-Op from 5:00pm to 7:00pm.
Friday, September 6th: High School Exhibit at the Customs House Museum from 5:00pm to 6:00pm.
Friday, September 6th: Amateur & Professional Exhibits at the Smith Trahern Mansion from 6:00pm to 8:00pm.
Youth Basketball League Registration begins September 9th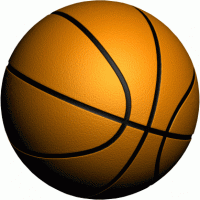 Is your child interested in playing basketball this winter? Clarksville Parks & Recreation is proud to offer a Youth Basketball League for boys and girls ages 7 to 15. The cost is $60.00 per player. Each player will receive a jersey, water bottle and medal.
Registration is available online at recpro.cityofclarksville.com. Registration is also available at the Kleeman Community Center, Crow Community Center and Burt Cobb Community Center, as well as at the Clarksville Parks and Recreation Main Office located at 102 Public Square.
The Main Office is open from 8:00am to 4:30pm Monday through Friday. Registration ends October 4th. Registrants must bring their birth certificate for age verification if they are registering for this program for the first time.
Practices will be held at local school gymnasiums beginning November 4th and games will be held at the City's three community centers beginning December 7th.
Youth Archery is back!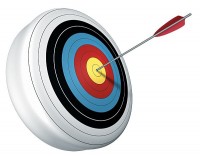 The Burt-Cobb Community Center will begin its four-week archery session, Tuesday, September 10th, to teach youth grades 4-12, the basic fundamentals of the sport. Classes are held Tuesdays from 4:00pm to 5:00pm.
The cost is only $10.00 per student! A community center ID card is required. Register online at recpro.cityofclarksville.com.
Sleep Under the Stars Campout
Join us for a bonfire, archery, games, ghost stories and much more at our great Family Campout, beginning Saturday, September 21st, at 2:00pm until Sunday, September 22nd, at 9:00am at Billy Dunlop Park. The cost is $5.00 per person or $20.00 for a family up to 6 members.
This camping adventure will include an afternoon and evening full of festivities to include a hot dog dinner and breakfast the next morning. Campers will need to provide their own tent and sleeping materials.
Children must be accompanied by an adult the entire camp out. Don't miss out, register today at recpro.cityofclarksville.com. Billy Dunlop Park will be closed to the public for this event.