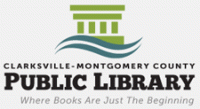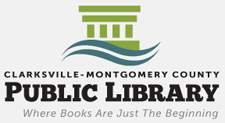 Clarksville, TN – Dr. Linda Davis of APSU will lead a discussion of the "Peay Read" selection, the novel Saints at the River by Ron Rash at a special gathering of "Let's Talk Books" at noon on Monday, September 9th.
The Peay Read is the collaborative reading program at Austin Peay that provides a common reading experience for APSU 1000 students. It is designed to provide a sense of community for these students and to enhance their academic experience.

This is the first year that the Peay Read has included the Public Library in this collaboration, inviting the larger community to become involved by reading the book and discussing it.
The public is also invited to hear the author, Ron Rash, speak on September 26th at 7:00pm at the Dunn Center on campus. Multiple copies of the book have been available for checkout at the library through the summer.
Saints at the River tells the story of a young girl who drowns in the Tamassee River in South Carolina and whose body cannot be easily retrieved. The parents' desire to retrieve the body clashes with environmentalist objections that the retrieval operation will permanently damage the river. Themes surfacing from the book include man versus nature, the power of the press and other fascinating topics for discussion.
This "Let's Talk Books" event is free and open to anyone who is interested in engaging in a conversation about the Peay Read selection or who simply would like to listen to Dr. Davis's presentation and to the discussion following it.
"Let's Talk Books", a book discussion series, is sponsored by the Friends of the Clarksville-Montgomery County Public Library and normally meets on the first Monday of the month at noon from September through May. The sessions are always free and open to the public.
For further information contact:
Martha Hendricks, Director, Clarksville-Montgomery County Public Library
931-648-8826 x61400
martha@clarksville.org