Written by Marlon Scott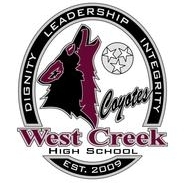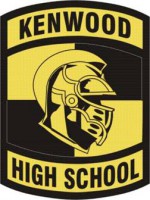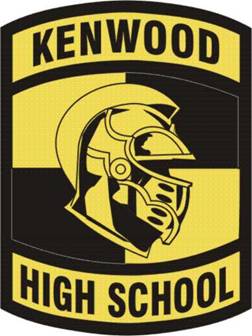 Clarksville, TN – The Kenwood Knights earned their first AAA District 10 conference win of the season, defeating the West Creek Coyotes 41-24.
Turnovers by both teams dictated the game. The West Creek Coyotes jumped out to an early 14-0 lead because of the Knights first turnover of the game, a fumble by Kenwood Knight's running back, Rikeece Covington.
However, four interceptions thrown by West Creek quarterback, Jaylen McClanahan in the first half turned into 35 Kenwood points. A hole, the Coyotes could not claw their way out of .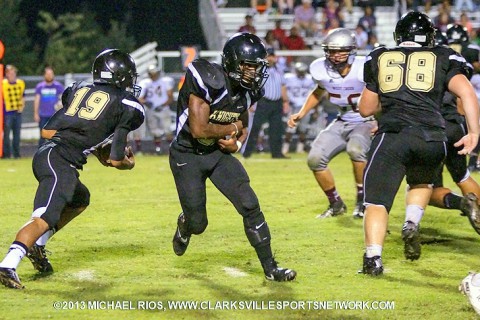 McClanahan's game started great. The West Creek Coyote's first play of the game was a 64-yard touchdown thrown from McClanahan to Damari Moore.
The Coyotes momentum continued when Covington fumbled and they took over in Kenwood Knights territory. McClanahan threw his second touchdown of the game seven plays later to Dakwane Young.
Down 14-0, instead of panicking, the Kenwood Knights defense put them back in the game.
"We faced a little adversity early. I thought our kids handled it really well," Kenwood head coach Brian Beaubien said. "We didn't get down. We didn't get frustrated. We were confident that we could overcome it."
West Creek's third offensive drive stalled when McClanahan was sacked for a loss that left the Coyotes on their own 5-yard line. On the next play Kenwood Knight, Jacob Hartley, intercepted McClanahan and dove into the end zone for the Knights first score of the game.
After a punt by the Coyotes, the Kenwood Knights went 71 yards on 7 plays to cut West Creeks lead to one, 14-13. Covington scored his 1st of 4 rushing touchdowns in the first half on the drive.
The next four offensive drives by the West Creek Coyotes ended in turnovers: 3 interceptions and a fumble. Covington reaped the benefits of each Coyote miscue, rushing for three more touchdowns. Covington finished the game rushing for more than 100 yards with 4 touchdowns, and one fumble lost.
Before the end of the first half, McClanahan completed 6 passes in a 2-minute drill where the Coyotes marched 61 yards to the end zone. The last pass was a 5-yard slant across the middle to Zeandre Floyd. It was McClanahan's third and final touchdown pass of the game and it left the Coyotes down by only 2 scores at halftime, 35-21.
The West Creek Coyotes added a field goal at the end of a long offensive drive, to make the score 35-24, but would fail to score the rest of the game.
Kenwood Knights quarterback, Malcolm Perry, scrambled and weaved 19 yards for the Knights final touchdown with 7:26 left in the game.
The Kenwood Knights (1-2) hope to extend their win steak on the road against Glencliff next week. The West Creek Coyotes (1-2) will also travel next week to play Summit in Spring Hill, TN.