Imagine Better, Inc. announces the National Launch of the "Don't Be A Monster" anti-bullying program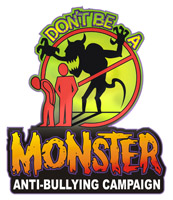 Imagine Better, Inc. has kicked off an anti-bullying campaign titled "Don't Be a Monster," to educate middle school and high school students on the dangers of bullying. "Don't Be A Monster" has partnered with major haunted houses, across the country, leveraging exposure they receive during October, which is recognized National Anti-Bullying Month, to raise awareness about the campaign.
"Don't Be a Monster" began with a pilot program in San Antonio during the 2012 Halloween season, with the 13th Floor Haunted House San Antonio as its founding member.
[youtube]http://www.youtube.com/watch?v=-mcMMIg8A9s[/youtube]
The 2012 campaign visited eight local schools, exposing the anti-bullying message to over 5,000 students. In addition, it raised money for City Year San Antonio, a non-profit organization whose mission is to mentor students towards high school graduation.
The pilot program's success encouraged Imagine Better, Inc. co-founders, Chris Stafford and Jon Love, to form an organization singularly focused on combating bullying, raising money for non-profits, and the expansion of the "Don't be a Monster" campaign.
They formed Imagine Better, Inc., submitted a request for charitable status, and began working on expanding the anti-bullying program nationally.
Since then they have committed resources from the 13th Floor in San Antonio, Phoenix, and Denver and House of Torment in Austin and have recruited Netherworld Haunted House in Atlanta, Headless Horseman Haunted Hayride in New York, and Erebus Haunted House in Detroit to support the campaign in their respective markets.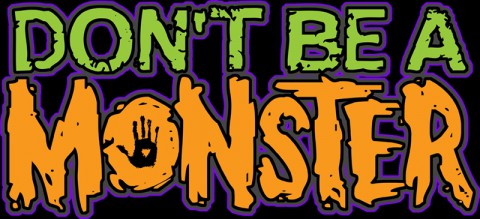 During the 2013 Halloween season (September 2013 – October 2013), the anti-bullying campaign will spread the message of tolerance in middle schools and high schools across the U.S. The program kicked off in San Antonio on September 17th.
"Jon, myself, and the other haunted house owners involved all have kids and this program is personally important to each and every one of us. We also all strongly believe in giving back to the community that has given us so much," said co-founder, Chris Stafford. "We're happy to spread this incredibly important message and support other anti-bullying organizations in the process. The students we reach will be informed, empowered, and entertained in a meaningful way."
In addition to the program's anti-bullying information, Imagine Better, Inc. has tapped into its haunted house roots, and created a character to represent and entertain students. Named "Frank Shelley," the character is inspired by the iconic Frankenstein, and will feature prominently in the campaign.
A 6-minute short film promoting "Don't Be a Monster" and 'Frank' was shot in Austin in July 2013 and will be revealed at the conclusion of each presentation. Additionally, 'Frank' will make guest appearances at all schools.
The 2013 "Don't Be a Monster" school visits are happening September 17th– October 31st, 2013.
For additional info please visit www.dontbeamonster.org.
About Imagine Better, Inc.
Imagine Better, Inc. operates the "Don't Be a Monster" anti-bullying program, which utilizes the Halloween theme in a meaningful manner by educating students on the consequences of bullying, while also providing funds to organizations that promote an anti-bullying message. The "Don't Be a Monster" program launched in San Antonio during the 2012 Halloween season. In 2013, it expanded into other haunted house markets including 13th Floor Haunted House Phoenix, 13th Floor Haunted House Denver, Netherworld Haunted House Atlanta, Erebus Haunted Attraction Detroit, and Headless Horseman Hayrides & Haunted Houses Ulster Park, New York.
For more information on "Don't Be A Monster," please visit www.dontbeamonster.org