Topic: Bullying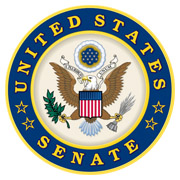 Washington, D.C. – The era of self-regulation in Silicon Valley is over. We will not allow Big Tech to get away with anticompetitive conduct or to bully competitors and consumers into silence. This week, Google threatened to choke off ad revenue to conservative news site The Federalist over their failure to police third party comments.
Meanwhile, Google does not adequately police comments on YouTube, one of its parent company's own platforms. The U.S. Department of Justice unveiled a proposal to reduce the liability protections Big Tech hides behind when bullying competitors or suppressing free speech.
«Read the rest of this article»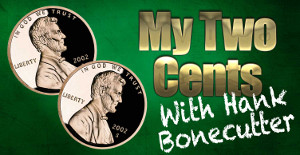 Clarksville, TN – Being able to defend yourself is nothing new, but in today's world, it's become even more important.
In the world of Brazilian Jiu-Jitsu, self defense is just one of the many benefits of the training. It's a discipline. It's respect.
Brazilian Jiu-Jitsu is a martial art and combat sport system that focuses on "grappling", especially ground fighting. BJJ was formed from Kodokan judo ground fighting, and eventually came to be its own combat sport.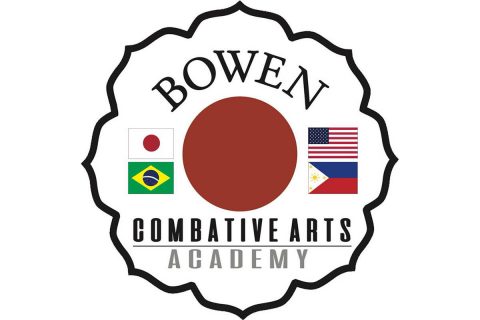 «Read the rest of this article»
American Heart Association Scientific Statement
Dallas, TX – Children and teens who are abused, witness violence, are bullied or face other adversities are more likely to develop cardiovascular diseases in adulthood, according to a new scientific statement by the American Heart Association published in the Association's journal Circulation.
The statement is based on a review of existing scientific research published in peer-reviewed medical journals that documents a strong association between adverse experiences in childhood and teen years and a greater likelihood of developing risk factors such as obesity, high blood pressure and type 2 diabetes earlier than those not experiencing adverse experiences.
«Read the rest of this article»
Congressman Marsha Blackburn
7th District of Tennessee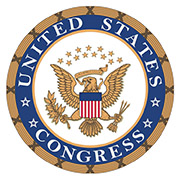 Washington, D.C. – On Monday, I spent time with some amazing children from the Clarksville area. The 1st and 2nd graders from Rossview Elementary invited me to read with them. We read the book called One Proud Penny and talked about how pennies are made. They were great readers and very curious about my job as a U.S. Congressman.
Later in the afternoon, I had lunch with Robyn Gordon, an inspirational 13-year-old who has written a children's book called Stop Bullying. Robyn is a brave and courageous young woman who was bullied when she was 6.
«Read the rest of this article»
Tennessee State Representative Curtis Johnson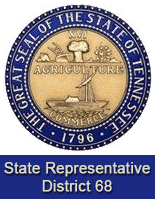 Nashville, TN – The 109th Tennessee General Assembly adjourned on April 22nd, 2016 to become a part of Tennessee history with passage of major legislation to reduce crime, cut tax burdens, spur job growth, accelerate the state's success in K-12 education, boost the number of college graduates, curb drug abuse and curtail drunk driving.
State lawmakers also passed significant legislation to ease traffic congestion, reduce child abuse, aid farmers, increase access to healthcare and medication, increase voter participation and provide a safer environment for the elderly.
Following, please find a copy of some of the highlights of this year's legislative action.
«Read the rest of this article»
Nashville, TN – The Harlem Globetrotters will be in Music City for a game at the Bridgestone Arena on Friday January 15th, 2016 starting at 7:00pm. They are also celebrating 90 years of ball handling wizardry. The globally recognized basketball team will be on a world tour during the first half of 2016 dazzling fans with their unique style of athleticism, comedy and theater.
Over the years various incarnations of the Globetrotters have played more than 20,000 games in 120 countries. The team's signature song is Brother Bones' whistled version of "Sweet Georgia Brown".
«Read the rest of this article»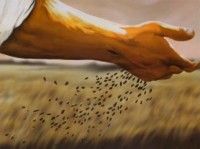 Clarksville, TN – On Tuesday, September 8th, 2015, during the bus ride home from Barkers Mill Elementary school, an older student decided to bully 3rd grader, Jaylen Garrett by punching him repeatedly in his chest.
Instead of retaliating or telling the bus driver, Jaylen used it as an opportunity to ask the kid if he knew Jesus. The kid replied that he had heard of Jesus, but didn't know much about him.
«Read the rest of this article»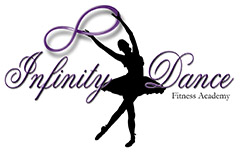 Clarksville, TN – The Infinity Dance Fitness Academy (IDFA) conducted its first one-week dance camp July 27th-31st, 2015 at the Emmanuel Family Life Center. The IDFA Dance Camp was fun and exciting for the campers while creating a positive and empowering environment which allowed the campers to explore the art of dance i.
The 1st Annual IDFA Dance Camp had thirty campers ages 5-17. The campers received instruction in several disciplines of dance to include ballet, tap, jazz, lyrical, hip hop, belly dance and liturgical.
«Read the rest of this article»

Montgomery County, TN – Montgomery County Sheriff's Office School Resource Officer Jayme DeLaRosa has only been an elementary school SRO for a year and a half, but has already taken a stand against bullying.
She wanted to carry on the original program of "Girls Night Out" for boys and girls when one of the guidance counselors left at the end of last year.
"Last year, I saw the guidance counselor do a presentation for all grade levels of girls in our school," DeLaRosa said. "She left, and I wanted to tweak the program to include boys. I also wanted to have just fourth and fifth grade age levels so we could use age appropriate real life scenarios for role-playing. I wanted them to be able to interact between the two grade levels and be excited about learning about the subject of bullying."
«Read the rest of this article»
New York, NY – Scholastic, the global children's publishing, education and media company, has acquired North American rights to 19-year-old Aija Mayrock's self-published ebook,
The Survival Guide to Bullying. The revised Scholastic edition (The Survival Guide to Bullying: Revised Edition) will be published simultaneously in paperback and ebook formats in July 2015, with a hardcover library edition to follow in September 2015.  The deal was negotiated by Debra Dorfman, VP and Publisher, Scholastic, and Jay Kramer for Aija Mayrock.
«Read the rest of this article»