Clarksville, TN – On October 10th, 2013 at a special session of the Clarksville City Council, Mayor Kim McMillan administered the oath of office to Michael Kip McNeill.
Mr. McNeill was selected by the City Council as the new council member from Clarksville's Ward 1.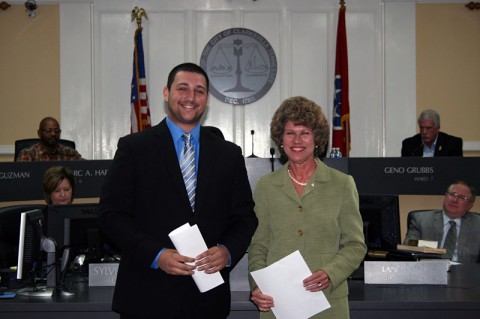 "It was obvious during his presentation to the Council that Mr. McNeil is excited about the opportunity to serve Ward 1," said Mayor McMillan. "I was impressed with his commitment to public service and I look forward to working with him as we move Clarksville forward."
The Ward 1 vacancy was created by the resignation of Nick Steward. Mr. McNeill will represent Ward 1 as an appointee until November 2014.