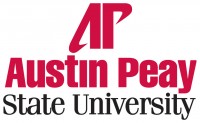 Clarksville, TN – The Austin Peay State University Hispanic Cultural Center will host the Govs Cherish and Share: 2013 Day of the Dead/Dia de los Muertos Art Exhibit from October 28th-November 1st in the Morgan University Center's Third Floor Gallery.
The exhibit is open to the public and part of the University's observance of Day of the Dead.
Every November 1st and 2nd, deceased loved ones are honored and remembered in Mexico. The Day of the Dead tradition is also celebrated in parts of Central and South America, Spain and the Philippines.
Common images associated with this celebration include marigolds (cempasuchil) and skeletons (calaveras). The origins of this tradition are a combination of indigenous and Catholic beliefs.
The observance of Day of the Dead at APSU includes an art exhibit that will feature submissions from four students. In addition to paintings and drawings, there will be five altars, also known as ofrendas, and a traveling altar the size of a matchbox.
One of the altars created by APSU student Kathleen Dehring incorporates the tradition of the Irish traveler (pavee), which she said, "evolved from being a mobile people who will bury a loved one in a location and maybe not see that graveyard again." APSU student Brittany Woelk is creating an altar that will be dedicated to both of her grandfathers who have passed away.
In addition to traditional altars, there are two modern altars created by Hispanic Cultural Center Coordinator Daisy Torres. One of the modern altars is dedicated to the women of Juarez, Mexico. Since 1993, more than 400 women have been murdered or disappeared.
The celebration of Day of the Dead also includes the Center's signature event, sugar skull decorating on October 31st. APSU students can decorate sugar skulls, which are traditionally used to represent a deceased loved one. Paint, brushes, glitter glue and sugar skulls will be provided for the first 130 students.
On November 1st, students can stop by the Hispanic Cultural Center (MUC 213) to watch short films on Day of the Dead from 10:00am to 1:00pm. At 3:00pm, students and staff who created artwork for the art exhibit will share their experience of creating their artwork and the meaning behind their submissions during the closing reception in the MUC Third Floor Gallery.
Participants can taste Day of the Dead bread, also known as pan de muerto, and other Halloween inspired refreshments. The closing reception is part of Student Life and Engagement's Diversity Programming Series.
For more information about the observance of Day of the Dead at Austin Peay, contact the Hispanic Cultural Center at 931.221.6645 or visit www.apsu.edu/hcc/day-dead