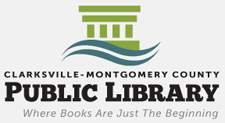 Clarksville, TN – A long time ago, in a library far, far away, the staff of the Clarksville-Montgomery County Public Library, tired of endlessly traveling through time and the relative dimensions of space, decided to go where no library had gone before and create a program celebrating Science Fiction and Fantasy genre.
Come out Saturday night, November 16th for Sci-Fi / Fantasy night at the Library. The event runs from 6:30pm until 9:00pm.
This cosmic program will include games, crafts, hands-on displays, trivia and demonstrations by members of the community, including robotics and science experiments.
Have your picture taken with members of the 501st Legion or the Society for Creative Anachronism.
The event will be fun for the entire family, so come down to the library tonight, wear a costume if you desire, and rediscover your geeky love for science fiction and fantasy!
This event is free and open to the public.