Supports ACS and Challenges More Community Involvement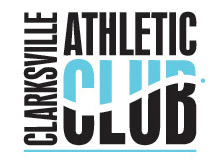 Clarksville, TN – Although Breast Cancer Awareness Month has come and gone this year, the struggle for survivors, caregivers, families and friends, and the need for support continue year round. Breast Cancer awareness is not just for the month of October at the Clarksville Athletic Club (CAC).
In fact, "we give all year long and are very proud of it, and this month we donated $800.00 for this wonderful cause in helping to find a cure for Breast Cancer." stated Cheryl Berardo, Retention Director.  As a community we all have responsibility for health (fitness) and wellness.
"It takes a village, and I challenge everyone to stand up and do what they can to help find a cure" Berardo said.
On November 19th the Clarksville Athletic Club sponsored an event called  "Rockers for Knockers" and having Mike Robinson perform in our Fit Flix movie room while members work out.
This CAC event is intended to get people talking about how they may be able to help make a difference in our community, and support of Breast Cancer awareness and the American Cancer Society is one of many ways to accomplish that.  CAC' s facility houses beautiful pink treadmills surrounded by walls with inspirational words. Berardo added, "if these walls could talk they would smile and say… Breast Friends Forever!"
The world's largest grassroots fundraising movement, Relay For Life, mobilizes communities throughout the country to celebrate people who have battled all forms of cancer; to remember loved ones lost, and provide participants with an opportunity to fight back against the disease. The Relay effort brings together friends, families, businesses, hospitals, schools, faith-based groups, people from all walks of life – all aimed at furthering the American Cancer Society's vision of creating a world with less cancer and more birthdays.
To join the Montgomery County Relay For Life effort, to register as a team of individual visit Montgomery County's website at www.relayforlife.org/montgomerytn For other questions contact Brittnye Farley at 931.220.1226.
The American Cancer Society combines an unyielding passion with nearly a century of experience to save lives and end suffering from cancer.  As a global grassroots force of more than three million volunteers, we fight for every birthday threatened by every cancer in every community.  We save lives by helping people stay well, by preventing cancer or detecting it early; by helping people get well by being there for them during and after a cancer diagnosis; by finding cures through investment in groundbreaking discovery; and by fighting back by rallying lawmakers to pass laws to defeat cancer and by rallying communities worldwide to join the fight.
To learn more about us or to get help, call us anytime, day or night, at 1.800.227.2345 or visit www.cancer.org