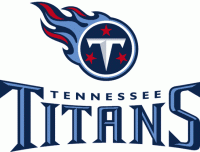 Nashville, TN – The Tennessee Titans' (5-7-0) defense held Indianapolis Colts' (8-4-0) running back Donald Brown to only 8 yards rushing until midway through the 4th quarter.
With 8:08 left to play, the Colts were looking to chew up clock. A heavy dose of running ended with Brown scoring a 4 yard touchdown putting Indianapolis up 22-14. Brown had 46 yards on the drive.
The Titans got the ball with a 1:56 left. After four plays, Ryan Fitzpatick's pass to Kendall Wright is intercepted at the Indianapolis 25 yard line by Jerrell Freeman with 0:33 seconds to play. It was Fitzpatrick's third interception of the day.
Kicker Adam Vinatieri was the hero for the Colts with five field goals that tied his career high.
Tennessee kicker Rob Bironas broke into the NFL's 1,000-point club with his 2 extra point kicks Sunday. Bironas is now the second player in Titans history to achieve the feat. Former kicker Al Del Greco finished his career with 1,584 points (1,060 with the Titans/Oilers franchise).
The win gives Indianapolis a three game lead in the AFC South division race over Tennessee. The Colts also own the first tiebreaker since they swept the Titans this season. Indy needs one more win or a Titans loss to wrap up the division.
Tennessee's Fitzpatick ended the game with completing 21 passes on 37 attempts for 201 yards and 3 interceptions. He also had a fumble when Robert Mathis sacked him and stripped the ball free in the 3rd quarter. Fitzpatick ran 8 times for 54 yards and a touchdown.
Chris Johnson had 69 yards on 18 attempts. He averaged 3.8 yards a carry. Johnson also caught 6 balls for 32 yards and a touchdown.
Nate Washington led all receivers with 81 yards on 5 catches. Kendall Wright pulled in 6 balls for 77 yards. Justin Hunter has held to 1 catch for 9 yards.
Andrew Luck was 17 of 32 attempts for 200 yards and an interception for Indianapolis. He ran 5 times for 42 yards. Donald Brown ran for 54 yards on 14 carries and a touchdown. He had 2 catches for 10 yards.
Tight end Coby Fleener had 3 catches for 50 yards. T.Y. Hilton grabbed 5 balls for 46 yards.
The Tennessee Titans will look to regroup next week as they head to Mile High to face the Denver Broncos Sunday, December 8th. Kickoff is at 3:05pm CT.
Box Score
| | | | | | |
| --- | --- | --- | --- | --- | --- |
| | 1 | 2 | 3 | 4 | Final |
| Tennessee Titans | 0 | 7 | 7 | 0 | 14 |
| Indianapolis Colts | 6 | 6 | 3 | 7 | 22 |
Scoring
1st Quarter
Colts
FG
A.Vinatieri 47 yd. Field Goal (12-59, 6:09)
Colts
FG
A.Vinatieri 48 yd. Field Goal (5-32, 1:09)
2nd Quarter
Titans
TD
R.Fitzpatrick 1 yd. run (R.Bironas kick) (10-80, 4:20)
Colts
FG
A.Vinatieri 45 yd. Field Goal (8-57, 2:47)
Colts
FG
A.Vinatieri 37 yd. Field Goal (5-45, 0:26)
3rd Quarter
Titans
TD
C.Johnson 1 yd. pass from R.Fitzpatrick (R.Bironas kick) (14-80, 7:31)
Colts
FG
A.Vinatieri 49 yd. Field Goal (4-1, 1:14)
4th Quarter
Colts
TD
D.Brown 4 yd. run (A.Vinatieri kick) (11-92, 6:12)
Tennessee Titans
Passing
CP/AT
YDS
TD
INT
R. Fitzpatrick
21/37
201
1
3
Rushing
ATT
YDS
TD
LG
C. Johnson
18
69
0
9
R. Fitzpatrick
8
54
1
16
S. Greene
10
39
0
8
Receiving
REC
YDS
TD
LG
N. Washington
5
81
0
31
K. Wright
6
77
0
35
C. Johnson
6
32
1
11
J. Hunter
1
9
0
9
D. Walker
1
5
0
5
S. Greene
1
1
0
1
C. Mooney
1
-4
0
-4
Fumbles
FUM
LOST
REC
YDS
R. Fitzpatrick
1
1
0
0
K. Klug
0
0
0
0
D. Morgan
0
0
0
0
Kicking
FG
LG
XP
PTS
R. Bironas
0/0
0
2/2
2
Punting
NO
AVG
I20
LG
B. Kern
6
32.2
4
50
Kickoff Returns
NO
AVG
TD
LG
L. Washington
3
26
0
32
Punt Returns
NO
AVG
TD
LG
L. Washington
2
21
0
33
Indianapolis Colts
Passing
CP/AT
YDS
TD
INT
A. Luck
17/32
200
0
1
Rushing
ATT
YDS
TD
LG
D. Brown
14
54
1
14
A. Luck
5
42
0
24
T. Richardson
5
19
0
11
D. Heyward-Bey
1
-11
0
-11
Receiving
REC
YDS
TD
LG
C. Fleener
3
50
0
21
T. Hilton
5
46
0
20
L. Brazill
3
42
0
17
S. Havili
3
29
0
19
D. Heyward-Bey
1
23
0
23
D. Brown
2
10
0
7
Fumbles
FUM
LOST
REC
YDS
A. Luck
2
0
1
0
C. Rainey
1
0
0
0
S. Brown
0
0
1
6
D. Brown
0
0
1
0
J. Freeman
0
0
1
24
R. Mathis
0
0
0
0
Kicking
FG
LG
XP
PTS
A. Vinatieri
5/5
49
1/1
16
Punting
NO
AVG
I20
LG
P. McAfee
5
36.8
1
60
Kickoff Returns
NO
AVG
TD
LG
C. Rainey
2
22
0
25
Punt Returns
NO
AVG
TD
LG
C. Rainey
3
9
0
18