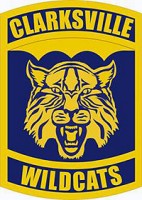 Clarksville, TN – After dropping its last three District 10-AAA contests, the Clarksville High School girls basketball team picked up a key victory — January 28th at the Williams Workman Gymnasium — over Northwest High School 38-23, as they battle to finish as one of the top four seeds in the upcoming district tournament.
Clarksville High (10-11, 6-5 District 10-AAA) got on the board first with a bucket from Nyasia Saines – 33 seconds into the game – but that would be the only basket by the Lady Wildcats for the next 5:20 – as Northwest scored six points over that span, including four from Taylor Senseney, to go up 6-2.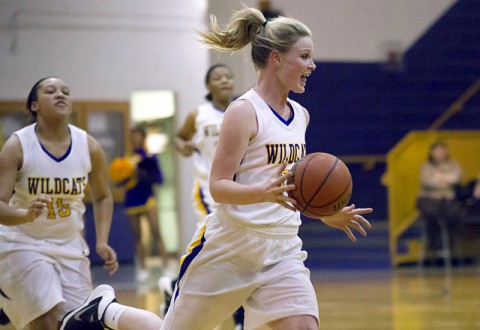 LaPrasha Fair's basket at the 2:07 mark ended the scoreless drought for Clarksville High, to make it 6-4, with Northwest's final points of the period coming on one-of-two free throws by Keya Ross – with 1:21 left in the first quarter.
Clarksville High closed out the scoring in the first quarter with a bucket from J.K. Cummings, to cut the Lady Vikings lead at the end of the first eight minutes of play to one points, 7-6.
Northwest would open the second quarter with a bucket from Jashia Huey, 34 seconds into the period to make it a three-point lead for the Lady Vikings, but that would be the only points scored in the first half by Northwest.
Clarksville High, on the other hand, would close out the first half on a 14-0 run, starting with a basket by Chrislin Brown – at the 6:46 mark – and ending with a basket by Cummings, with 53 seconds left in the half to give CHS a 20-9 advantage heading into intermission.
The scoreless stretch would continue for the Lady Vikings for almost four minutes into the third quarter, before coming to an end on a bucket by Madeline Jones, at the 4:11 mark, ending a total time of 11:15 between scores.
Still with all of that time without scoring, the Lady Vikings were still in the game, as the Lady Wildcats only put up three more points over the first four minutes of the second half to lead by just 12 points, 23-11, after Jones' basket.
But a free throw and a three from CHS' Aliyah Miller pushed the Lady Wildcats lead out to 16 points, 27-11, with 1:42 left in the third quarter, before CHS settled for a 15-point advantage after three quarters, 27-12.
The first four minutes of the final quarter would see Clarksville High put any chance for a Northwest comeback to rest, as the Lady Wildcats opened the period by scoring the first eight points to build its biggest lead of the night, 23 points, at 35-12, with 3:13 left in the game,
Northwest would almost double its point output in the final 2:32, scoring 11 points over that stretch – including three's from Alisha Dabney and Jashia Huey – but it was too little too late, as the Lady Wildcats came away with the 15-point victory.
Both teams return to District 10-AAA action on January 31st, as Clarksville High hosts West Creek High School, and Northwest travels to Kenwood High School. Both games start at 6:00pm.
Box Score
Clarksville High 38, Northwest 23
| | | | | | |
| --- | --- | --- | --- | --- | --- |
| | 1 | 2 | 3 | 4 | Final |
| Northwest High Lady Vikings | 7 | 2 | 3 | 11 | 23 |
| Clarksville High Lady Wildcats | 6 | 14 | 7 | 11 | 38 |
Northwest: Alisha Dabney 3, Keya Ross 1, Skyler Dixon 2, Taylor Comeaux 2, Jashia Huey 6, Taylor Senseney 4, Madeline Jones 3, Amanda Keck 2. Team totals 8 5-14 23.
Clarksville High: J.K. Cummings 4, Nyasia Saines 6, Katie Gallowitz 3, LaPrasha Fair 6, Aliyah Miller 6, Hannah Goins 6, TaTayana Outlaw 5, Chrislin Brown 2. Team totals 17 3-13 38.
3-point field goals: Northwest 2 (Dabney 1, Huey 1), Clarksville High 1 (Miller 1).
Records: Northwest 4-18, 2-9 District 10-AAA: Clarksville High 10-11, 6-5 District 10-AAA.