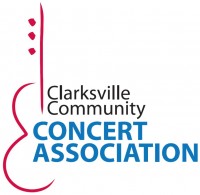 Clarksville, TN – Nineteen-year-old, award winning pianist Conrad Tao, to appear in concert this Thursday, February 6th at 7:30pm in the George and Sharon Mabry Concert Hall at Austin Peay State University, 8th and Marion streets in Clarksville. The concert is being put on by the Clarksville Community Concert Association.

Virtuoso pianist Conrad Tao became the only classical musician on Forbes' 2011 "30 Under 30" list of people changing the world.

Found playing children's songs on the piano at age 18 months, Tao, now at age 19 has a truly international career performing with orchestras throughout the world.

Tao is a recipient of the prestigious Avery Fisher Career Grant. The White House Commission on Presidential Scholars and the Department of Education named Conrad a Presidential Scholar in the Arts, while the National Foundation for Advancement in the Arts awarded him a Young Arts gold medal in music.

Conrad was also named a Gilmore Young Artist, an honor awarded every two years highlighting the most promising American pianists of the new generation.

More more information and to buy tickets, visit www.clarksvillemusic.org

For more information on Canrad Tao, visit www.conradtao.com
About the Clarksville Concert Association
The Clarksville Community Concert Association (CCCA) is a nonprofit 501 (c-3) organization dedicated to presenting musical performances of high artistic merit in Clarksville-Montgomery County and promoting interest in and enjoyment of live concerts through community outreach and education.
The goals of the CCCA are achieved with support from the Austin Peay State University Center of Excellence for the Creative Arts, subscriptions, corporate donors, private contributors, as well as ticket sales.
The CCCA is operated by an all-volunteer board of directors and officers consisting of subscribing members from the community.
CCCA Concert Series Provides
High quality, varied professional concerts with value pricing.
Convenient, local venue with free parking.
Choice, reserved seating in critically acclaimed concert hall.
Subscriber bonuses
Related Images:
Sections
Events
Topics
8th Street, APSU, APSU Center of Excellence for the Creative Arts, APSU George and Sharon Mabry Concert Hall, Austin Peay State University, Avery Fisher Career Grant, CCCA, Clarksville, Clarksville Concert Association, Clarksville TN, Clarksville-Montgomery County Area, Conrad Tao, Marion Street, National Foundation for Advancement in the Arts