Written by Guy Webster
NASA's Jet Propulsion Laboratory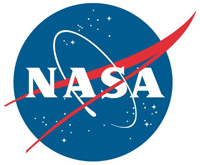 Pasadena, CA – NASA's Mars Curiosity rover is continuing its traverse toward enticing science destinations after climbing over a dune spanning a gap in a ridge.
The rover covered 135 feet (41.1 meters) on February 9th, in its first drive since the 23-foot (7-meter) crossing of the dune on February 6th. That put Curiosity's total odometry since its August 2012 landing at 3.09 miles (4.97 kilometers).
An
animated sequence of images
from the low-slung Hazard-Avoidance Camera on the rear of the vehicle documents the up-then-down crossing of the dune can be found
here
.
NASA's Mars Science Laboratory Project is using Curiosity to assess ancient habitable environments and major changes in Martian environmental conditions. JPL, a division of the California Institute of Technology in Pasadena, built the rover and manages the project for NASA's Science Mission Directorate in Washington.
For more information about Curiosity, visit http://www.jpl.nasa.gov/msl , http://www.nasa.gov/msl and http://mars.jpl.nasa.gov/msl/.
You can follow the mission on Facebook at http://www.facebook.com/marscuriosity and on Twitter at: http://www.twitter.com/marscuriosity.