APSU Sports Information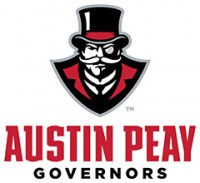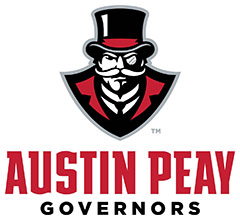 Clarksville, TN – Senior Marco Iten will represent Austin Peay State University men's golf team at the NCAA Men's Golf Tournament Auburn Regional, May 15th-17th, at the Auburn University Club.
The 2014 Ohio Valley Conference Individual Medalist, Iten is the fourth Gov to earn a berth in the NCAA Tournament as an individual and the third since 2008, joining Grant Leaver (2008) and Anthony Bradley (2012).
He earned his spot in the field thanks to an 8-under par, one-shot victory over Jacksonville State's Camilo Aguado two weeks ago at the rain-shortened OVC Championships in Muscle Shoals, Alabama.
"It's pretty special," said head coach Kirk Kayden, who has had at least one athlete advance to the regional round three years in a row. "Marco had a wonderful spring, he played phenomenal the last five events. He's kind of been like Dustin (Korte) last year and got hot at the right time."
Iten will face a large, diverse field on the 7,326 yard championship course in Alabama. Seven of the 14 qualifying schools – Alabama, Texas, New Mexico, BYU, Sam Houston State, St. John's and Alabama State – were champions of their respective conferences, with Alabama ranked No. 1 nationally and Virginia Tech (12th), Texas (13th), Auburn (23rd) and New Mexico (25th) each ranked in the top-25 by GolfStat.com.
Joining Iten as individuals will be Blake Morris (Ole Miss), JD Tomlinson (Florida), Jared Bettcher (Troy) and Theodore Lederhausen (Harvard). Morris is the top-ranked of the individuals by GolfStat.com at 75th, followed by Iten at 89th. Iten actually finished ahead of Morris in April's Old Waverly Intercollegiate when the Govs' senior captured medalist honors.
"I think Marco has the potential to move on to the next round," Kayden said. "We played a tough schedule this year and played against a lot of SEC schools, played a number of SEC events and now we're going to a regional hosted by an SEC school. I think he'll be ready to compete against those guys."
The Regional week will be a busy one for the Niderlatt, Switzerland native.
The 54-hole event is preceded by a practice round, May 14th, followed by the first round of action Thursday, May 15th.
The top five teams and the top individual not on those squads will advance to the NCAA Men's Golf Championship, May 23rd-28th, at Prairie Dunes Country Club in Hutchinson, Kansas, with Wichita State serving as host institution.