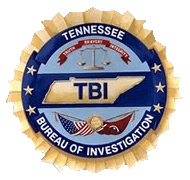 Nashville, TN – A multi-agency effort has led to the capture of a man listed on the TBI's "10 Most Wanted" List.
In recent weeks, the Maury County Sheriff's Department developed information indicating Deterines Cortae Cathey, 24, of Columbia, Tennessee, was in Murfreesboro, in the vicinity of Middle Tennessee State University.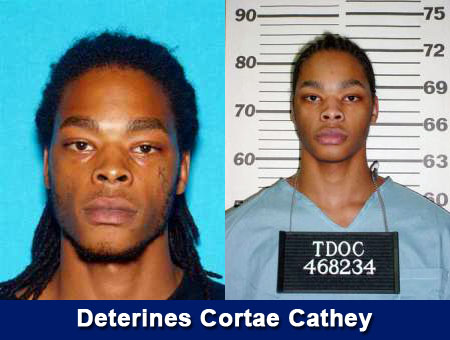 On Sunday evening, Maury County deputies, along with FBI agents, Murfreesboro police officers, and TBI Special Agents located and arrested Cathey without incident at 1310 North Rutherford Boulevard in Murfreesboro Tennessee.
Cathey was wanted by the FBI and TBI for several charges, including Murder in Aid of Racketeering. In early April, a Federal Grand Jury for Middle Tennessee indicted Cathey, who was also wanted in connection to a 2009 homicide in Columbia.
In December 2013, Cathey was captured by the US Marshal's Fugitive Task Force after being on the Most Wanted List for his involvement in an October 2013 incident in Columbia Tennessee. At that time, he was charged by the Columbia Police Department for various crimes, included Aggravated Assault.
Cathey was out on bond at the time of the recent federal indictments. At the time of this release, Cathey was being held in the Maury County Jail.