Clarksville, TN – Clarksville Police Department Detectives with assistance from Hopkinsville Police Department have taken a subject into custody for the stabbings that occurred at 605 Norris Drive this morning, July 11th, 2014.
Original 911 call advised that one individual was possibly shot, but both victims were stabbed.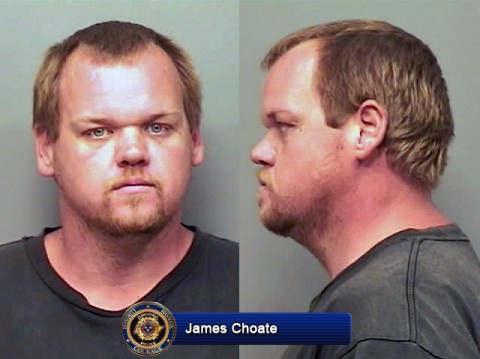 The first victim was Crystal Furin (White, Female) she is in critical condition but expected to recover.
The second victim is the mother of Crystal, Rockanne Furin and her condition is stable.
James Choate is in custody and currently in Christian County Jail in Hopkinsville, KY. The Clarksville Police Department is no longer looking for the second suspect the unknown Black, Male or the vehicle.
This is still an active investigation and Clarksville Police will not be releasing any further information at this time, but would like the public to be aware that we are no longer looking for any suspects.