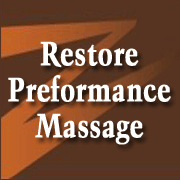 Muncie, IN – Russ Shemberger, a licensed sports massage therapist at Restore Performance Massage on Madison Street in Clarksville, achieved a personal best sub-5-hour time at the Ironman 70.3 Muncie Triathlon held Saturday, July 12th, 2014, in Muncie, Indiana.
Shemberger finished the 1.2-mile swim, 56-mile bike and 13.1-mile run in a total time of 4 hours, 58 minutes and 23 seconds and placed 18th in his age group, which included 170 other men in the 45-49 age category.
Overall, he was 171st among a field of approximately 1,600 triathletes who competed in the half-iron distance.
He shaved more than 20 minutes off his time from his last half-iron triathlon in September 2013.
Shemberger is a veteran triathlete, coached by Jessica Dollar of FTP Coaching in Hendersonville, Tennessee.
As a licensed massage therapist, Shemberger leads Restore Performance Massage – aka RPM Massage – in sports massage treatment, therapeutic, Swedish and deep tissue massage.
RPM Massage is open from 10:00am-6:00pm, Monday and Wednesday, and from 8:00am-4:00pm, Thursday. To make an appointment, call 931.647.3692.
RPM Massage also can be found on Facebook: www.facebook.com/rpmmassage