Austin Peay Sports Information Office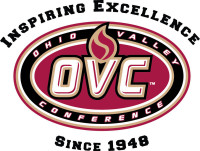 Brentwood, TN – On Friday the Ohio Valley Conference announced that Greg Walker, radio voice of men's basketball for Austin Peay for over 30 years, has been named the winner of the 2013-14 OVC Media Award given to a media member currently covering an OVC beat, while Gene McLean, who covered Eastern Kentucky for the Lexington Herald-Leader in the 1980s, was bestowed the OVC Media Lifetime Achievement Award given to a media member who formerly covered the OVC.
The awards were established in 2010 as a way to recognize the media members who provide publicity for the Conference, its member institutions and intercollegiate athletics, perform their jobs in a fair, consistent and accurate manner, provide all-around coverage for a variety of sports and demonstrate the ability to go above and beyond their normal beat or job description.
"The OVC has a lot of great stories to tell and we are fortunate to have an outstanding group of media covering our schools, which was evident in the great candidates we had for the awards again this year," said Kyle Schwartz, OVC Assistant Commissioner for Media Relations. "It is great to have an award that recognizes media members who have made significant contributions in covering the OVC and its member institutions."
Walker has served as Austin Peay's play-by-play men's basketball voice since the late 1990s after previously serving as color commentator, off and on for almost 20 years. He worked with Bill Herndon as a color commentator before taking over full time when Bill was forced to step away because of job responsibilities.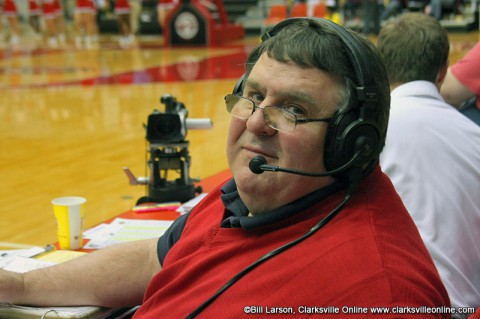 Greg's voice is known nationwide, including by ESPN radio personalities Mike and Mike who have had him on their show recapping his call from the 2001 OVC Basketball Championship final, which the duo has deemed "the best call in the history of sports." His unique style has made him a broadcast favorite around the league as he promotes Austin Peay and the OVC in his broadcasts.
During his broadcasting career, he also has called APSU baseball and football.
In addition to his play-by-play duties, Greg has utilized his radio show, Sports Talk, for 34 years to discuss not only Austin Peay but also the OVC and its member schools as well.  His cable television show, One-on-One, features more than just sports topics as he routinely invites OVC personnel to be guests to discuss the league.
"I want to thank those responsible for awarding me this honor," Walker said. "I truly love this conference and have been very fortunate to make many friends in this league over the years. I have found the media/SIDs that cover the OVC to always treat me in a professional manner. They have gone out of their way to help me and my broadcast partners feel right at home even when visiting their schools.
"I have worked with tremendous people over the years, from Bill Herndon to my P-Team partners for many years David Loos and Patrick Miller. I have listened to many broadcasters over the years in numerous conferences; and I want to take this opportunity to say that my peers in the OVC rank at the top in my opinion!  Like most honors, this is a team award, and I appreciate it sincerely and accept it for my many associates."
Walker's passion for the broadcast business led him and his broadcast sidekick David Loos to be part of a group that purchased WJZM-AM (two years ago) and WVRY-FM (three years ago), the flagship station for Governors and Lady Govs broadcasts.
McLean covered Eastern Kentucky and the OVC during the 1980s, much of which included the heyday of the EKU football program in the early part of the decade. He covered football playoff runs in 1980, 1981 and the National Championship season of 1982.
McLean not only traveled to road football contests but also attended many road basketball games during the decade, helping the Colonels get coverage on the front of the Herald-Leader sports section. McLean, who also covered horse racing, was named the "Kentucky Sportswriter of the Year" in 1986.
McLean served as the sports editor for the Eastern Progress as a student while earning a dual bachelor's degree in journalism and history from Eastern Kentucky. After graduating he started working for the Herald-Leader until 1988. He has also served as the President and CEO of McLean Communications for over 15 years and is now the Executive Director of the Kentucky Beer Wholesalers Association in Midway, Kentucky.
"This is a true honor and I appreciate the recognition," McLean said. "Covering the Ohio Valley Conference were some of the best years of my life. I made lots of great friends from that time and still keep in touch with many of those people today. One of my fondest memories was covering EKU's 1982 undefeated football team."
The OVC Media Awards are determined in a nomination process and vote that included the media relations staffs at OVC member institutions as well as the Conference office. Winners are presented their awards in the fall during to be determined athletic contests on the campus of the school whose beat they cover/have covered.