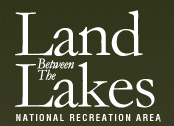 Golden Pond, KY – Labor Day weekend 2014, The Homeplace 1850's working farm will gather traditional trades and crafts people to share their knowledge of vanishing folk art skills to visitors to their annual Homeplace Trades Fair.
The fair will be Saturday and Sunday, August 30th and 31st, from 10:00am to 4:00pm, on the farm located in the Tennessee portion of Land Between The Lakes National Recreation Area.
Regular Homeplace admission will be charged and includes both the Trades Fair and farm area. As a reminder, regular admission is $5.00 ages 13 and older, $3.00 ages 5-12, and free ages 4 and under with parental guidance.
Children's activities include their own trades fair where they can learn skills like making a clay pot to take home with them, starting their own 1850's diary, and sewing using a "sewing card." Kids can explore the farm, play with dolls, "cluck" at chickens, and "oink" at pigs. Adults can do these too!
Trades include:
Payton Bakery of Cadiz, KY with homemade breads and baked goods for sale
Newberry & Sons' Chairs 5th generation Master Chair Maker from Macon County, TN
Saturday only ~ Dress maker Dannye Lawson of Calhoun, KY on "what to wear in 1850"
The Hitching Post of Aurora, KY with an old-time General Store of fun gifts and tasty sweets.
Historian, Fain Russell of Kevil, KY with early American Indian pottery
Sketch Artist. Lennie Fottrell with his wildlife drawings, back by popular demand
Rhonda Thistlethwaite with hooked rugs
Salt Maker, Jim Bordwine of Saltville, VA
Mike Holmes of Shawnee Creek Woodworks in Eminence, MO with his hand-carved mandolins
Sunday only ~ Alethia Prettyman of Bramble & Bee Farm in Bluff Springs, KY with honey products
Fancy Tatted Lace Maker, Jean Moore from Memphis, TN
Hand Spinner Tracey Johnson from Vienna, IL with raw sheep wool
Fine hand knitter and crochet artist, Lydia Keeling of Symsonia, KY
Writer, Geraldine Marshall of Paducah, KY with her 19th century diary writing classes for kids at 11:00am and 2:00pm; School is in session!
The Homeplace farm family will be demonstrating quilt making, wood working, and repairs around the farm. In the Double Pen House kitchen at 11:00am and 2:00pm, they'll offer live cooking shows on a wood stove.
This is the day to step back in time on The Homeplace 1850's farm and support local artists and crafts people as they preserve the skills and trades of handmade living.
"Our annual Trades Fair provides a fun activity for all ages. The event also doubles as an open market for talented folk artists, crafts people, and merchant traders to sell their wares to keep these skills and traditions alive and well for generations to come," explains Cindy Earls, Lead Interpreter at The Homeplace.
For more information about The Homeplace Trades Fair at Land Between The Lakes over Labor Day Weekend, go to www.landbetweenthelakes.us/seendo/attractions/homeplace
About Land Between the Lakes
Land Between The Lakes National Recreation Area manages more than 170,000 acres in western Kentucky and Tennessee as part of the U.S. Forest Service and the Department of Agriculture's public lands program. Land Between The Lakes offers outdoor recreation, lake access, land management, and environmental education to over 1.4 million visitors annually. The Friends of Land Between The Lakes works in partnership with the Forest Service providing program services, funds development, and volunteer support.
To find more information about Land Between The Lakes, log on to the official website at www.landbetweenthelakes.us or call toll-free at 1.800.LBL.7077 or local at 270.924.2000.
For more information on the Friends of Land Between The Lakes, log on to www.friendsoflbl.org
To subscribe to the official electronic newsletter, send an email to LBLinfo@fs.fed.us. Land Between The Lakes official Twitter accounts include @LBLScreechOwl, @LBLNature, @LBLHomeplace, and @LandBtwnLakes.
USDA is an equal opportunity provider and employer.