Gas could fall below $3.00 a gallon by years end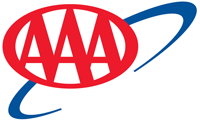 Tampa, FL – Motorists continue to enjoy a discount at the pump, as gas prices fall to their lowest point since February. Nationally, the price of gas fell 6 cents in the past week, marking a seven week decline in gasoline prices.
"Last week refineries switched from producing summer to winter-blend fuel," said Josh Carrasco, spokesman, AAA – The Auto Club Group. "Winter-blend gas is cheaper to produce, because it does not require the additives necessary in summer-blend. Also, here in the U.S. we continue benefiting from historic domestic oil production. Both of these factors continue placing downward pressure on gas prices."
The price for a barrel of WTI oil rose 14 cents this week on the NYMEX to close at $92.41. Oil supply reductions from the Organization of Petroleum Exporting Countries placed upward pressure on oil prices.
Libya shut down its largest oil field due to escalating tensions in the area, while Saudi Arabia announced their largest reduction in oil exports in 18 months. OPEC supplies about 40 percent of the worlds oil.
"Right now, domestic oil supply is outpacing demand," said Carrasco. "Geo-political tensions and supply cuts caused oil to increase this week, but looking ahead it will be challenging for OPEC to cut production to the point that it has significant impact, due to high crude production in the U.S. Some markets could even see gas prices dip below the $3.00 a gallon mark by the end of the fourth quarter."
The current national average for a gallon of regular unleaded gasoline is $3.34, 6 cents less than a week ago and 10 cents cheaper than a month ago. Prices fell 4 cents this week in Tennessee, to $3.14 a gallon. While in Florida and Georgia the average price of gas sits at $3.29 a gallon, 3 cents cheaper than last week.
Current and Past Price Averages
Regular Unleaded Gasoline
| | | | | | |
| --- | --- | --- | --- | --- | --- |
| | Sunday | Saturday | Week Ago | Month Ago | Year Ago |
| National | 3.34 | 3.35 | 3.40 | 3.44 | 3.49 |
| Florida | 3.29 | 3.29 | 3.32 | 3.34 | 3.42 |
| Georgia | 3.29 | 3.29 | 3.32 | 3.33 | 3.33 |
| Tennessee | 3.14 | 3.14 | 3.18 | 3.22 | 3.26 |