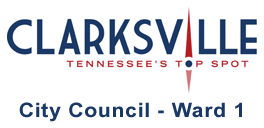 Clarksville, TN – City Councilman Kip McNeill will be hosting a Town Hall meeting on Monday, September 29th, 2014. It will be at Outlaw Field Airport in the main conference room.
The meeting will begin at 6:00pm to discuss items to be voted on with the upcoming regular session.
These include property at the corner of Copeland and Darrow which is seeking residential to commercial zone change.
And at the corner of Tobacco and Tiny Town which is also applying for zone change from residential to commercial.
McNeill hopes to see you there and hear your input.