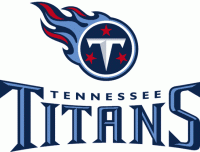 Nashville, TN – The Tennessee Titans (2-7) started the game strong scoring a touchdown in the first quarter while holding the Baltimore Ravens (6-4) in check. However, those were the only points the Titans scored. The Ravens posted a touchdown in each of the following quarters to win 21-7 Sunday at M&T Bank Stadium.
The Titans took their first drive from the Tennessee 20 down to the Baltimore 1 yard line. On 2-1, Shonn Greene ran off right guard but lost the ball. Defensive tackle Lawrence Guy recovered it for the Ravens.
On their second possession, Tennessee started on their own 42 yard line. They moved the ball down to the Ravens 3. Titans quarterback Zach Mettenberger then threw a short touchdown pass over the middle to running back Leon Washington.
"Tough game for us, I thought we did a nice job starting out on the road in a tough place to play. I thought our team responded well in that standpoint," stated Titans head coach Ken Whisenhunt. "Obviously, you can't fumble the ball on the goal line. That hurts us because we have potentially a chance to be up two scores. It was unfortunate, we did it to ourselves some. They did it to us, field position in the second half. We missed some throws and couldn't get anything going. So it's very disappointing."
After that, the Baltimore defense stiffened and Tennessee reverted back to their old ways; miscues, penalties, dropped passes, etc. The Titans had seven series end in a three and out.
Baltimore scored first on a 9 yard touchdown run by running back Justin Forsett in the second quarter. Forsett scored again in the third with an 11 yard run. The Ravens scored their last touchdown on a 32 yard pass from quarterback Joe Flacco to wide receiver Torrey Smith in the fourth.
For Tennessee, Zach Mettenberger was 16 of 27 for 179 yards, a touchdown and an interception. Kendall Wright caught 4 passes for 53 yards. Bishop Sankey ran for 58 yards on 17 attempts.
"We really did some good things early, the fumble at the goal line didn't help us, but those things are going to happen and you can't control them," said Zach Mettenberger. "In the second half, we just couldn't convert third-down chances. Two of them were my fault, I needed to make better throws."
"He (Mettenberger) did some good things today, and made some good throws. I think we just have to work at getting better in some of the things. Learn from what happened from a couple situations in the second half," said Whisenhunt. "Really, we'll have to look at it to be certain and see if it really was him holding the ball too long or if it was protection. I think he did a nice job in operating today in this environment which is not easy. But obviously we have to be more productive."
Titans tight end Delanie Walker left the game with a concussion. Running back Dexter McCluster was sidelined with a knee injury.
Joe Flacco completed 16 out of 27 attempts for 169 yards and a touchdown. Justin Forsett had 20 carries for 112 yards and two touchdowns. Torrey Smith hauled in 5 passes for 75 yards and a touchdown.
"Our guys fought. My message from today was you showed what you can do from the first half, the way you play as a team. We have to find a way to overcome some of the things that happened to us in the second half," Whisenhunt said. "That's a painful part of this process. But if we can do that, we can get to where we want to be. We showed the type of preparation and the work that we did in preparing for this paid off in the first half. We just have to find a way to give those things in the second half addressed and get better."
The Tennessee Titans next game is a Monday night game on ESPN November 17th. The Titans will play host to the Pittsburgh Steelers. Kickoff is set for 7:30pm CDT.
Box Score
Baltimore Ravens 21, Tennessee Titans 7
| | | | | | |
| --- | --- | --- | --- | --- | --- |
| | 1 | 2 | 3 | 4 | Final |
| Tennessee Titans | 7 | 0 | 0 | 0 | 7 |
| Baltimore Ravens | 0 | 7 | 7 | 7 | 21 |
Tennessee Titans

Passing
CP/AT
YDS
TD
INT
Z. Mettenberger
16/27
179
1
1
Rushing
ATT
YDS
TD
LG
B. Sankey
17
58
0
11
S. Greene
3
5
0
4
L. Washington
1
3
0
3
K. Wright
1
1
0
1
Receiving
REC
YDS
TD
LG
K. Wright
4
53
0
20
D. Walker
3
37
0
17
N. Washington
2
30
0
17
B. Sankey
3
19
0
9
J. Hunter
1
17
0
17
L. Washington
2
12
1
9
J. Battle
1
11
0
11
Fumbles
FUM
LOST
REC
YDS
S. Greene
1
1
0
0
L. Washington
1
0
0
0
J. McCourty
0
0
1
0
Kicking
FG
LG
XP
PTS
R. Succop
0/0
0
1/1
1
Punting
NO
AVG
I20
LG
B. Kern
8
48.8
0
58
Kickoff Returns
NO
AVG
TD
LG
L. Washington
2
21
0
27
Punt Returns
NO
AVG
TD
LG
L. Washington
2
5
0
9
Baltimore Ravens

Passing
CP/AT
YDS
TD
INT
J. Flacco
16/27
169
1
0
Rushing
ATT
YDS
TD
LG
J. Forsett
20
112
2
37
B. Pierce
8
31
0
10
L. Taliaferro
3
10
0
4
J. Flacco
3
-2
0
0
Receiving
REC
YDS
TD
LG
T. Smith
5
75
1
32T
K. Juszczyk
3
26
0
16
O. Daniels
2
20
0
13
M. Brown
2
18
0
11
S. Smith
3
17
0
12
K. Aiken
1
13
0
13
Fumbles
FUM
LOST
REC
YDS
J. Flacco
1
0
1
-5
L. Guy
0
0
1
6
A. McClellan
0
0
0
0
H. Ngata
0
0
0
0
Kicking
FG
LG
XP
PTS
J. Tucker
0/0
0
3/3
3
Punting
NO
AVG
I20
LG
S. Koch
7
43.9
4
69
Kickoff Returns
NO
AVG
TD
LG
J. Jones
1
27
0
27
Punt Returns
NO
AVG
TD
LG
J. Jones
4
6
0
15