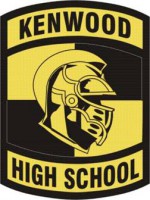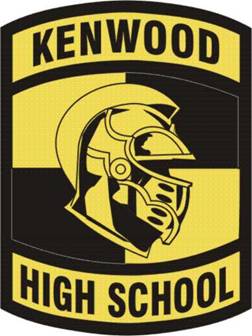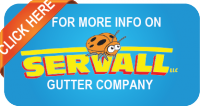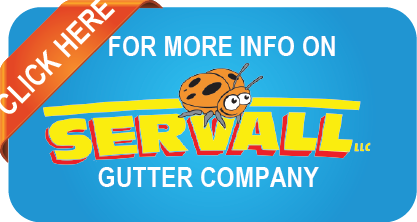 Clarksville, TN – It came down to the last seconds of the game, but the Kenwood Knights extend their current win streak to four games by defeating the Clarksville High Wildcats 52-49 Tuesday night.
Down by six points at the beginning of the fourth period, the Wildcats battled all the way back to within two points and were down by three with the ball and a chance to tie the game with 2.5 seconds left in the game. After a timeout, the Wildcats were set up to inbound the ball at half court. However, Tyree Boykin intercepted the inbound bass, giving the Knights the victory.
Boykin was one of six Knights to score in the tight game. Junior Matthew Norl led all scorers with 19 points and seven rebounds. Keith Dowlen scored 12 and Boykin added 10 points.
Tariq Silver led the Wildcats with 13 points. Avery Bates scored 12 and JJ Jones added 10 points.
The game was a physical, back and forth battle. At halftime the Knights led by only two points, 21-19. By the end of the third period they had opened a six-point lead from second chance scoring opportunities and free throw attempts.
The Knights grabbed four more rebounds than the Wildcats in the second half and shot 11-of-15 from the free throw line. The Wildcats did everything they could to stay in the game with a chance to win, but it was the Knights who seemed to make all the clutch plays.
Avery Bates made a short jumper to bring the Wildcats within two, 45-43, with just over two minutes left in the game. Then Norl scored four points as part of a Knights 6-0 run to make the score 51-46.
Later, Wildcat Teal Young made the only three pointer in the game and Silver followed up with a three point play to close the gap back down to two points with only one minute remaining. Two missed free throws were the Wildcats last shot attempts before the intercepted inbound pass that gave the Knights the win.
The Knights remain undefeated in district play (3-0) and improved to 6-2 before traveling to face the West Creek Coyotes Friday. The Wildcats fall to 1-2 in District 10-AAA and 4-5 overall. Next they host the Northwest Vikings.
Box Score
Kenwood 52, Clarksville High 49
| | | | | | |
| --- | --- | --- | --- | --- | --- |
| | 1 | 2 | 3 | 4 | Final |
| Kenwood Knights | 8 | 13 | 16 | 15 | 52 |
| Clarksville High Wildcats | 6 | 13 | 12 | 18 | 49 |
Kenwood
Matthew Norl 19, Keith Dowlen 12, Tyree Boykin 10, Treshawn Foster 5, Angel Hall 5, Tariq James 1
Clarksville
Tariq Silver 13, Avery Bates 12, JJ Jones 10, Brevon Johnson 9, Teal Young 3, Cameron Stiff 2