Clarksville Gas and Water Employees Keep the Clean Water Flowing, the Toilets Flushing and Homes Heated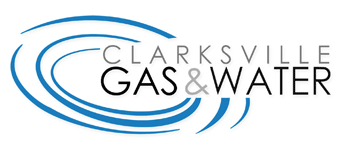 Clarksville, TN – While Santa is busy delivering gifts for under the tree this holiday, his "elves" working for the Clarksville Gas and Water Department will be spending time away from their families to deliver something even more valuable – safe drinking water, responsible wastewater management and natural gas service.
Although most customers don't realize it, working on holidays is part of the job for gas, water and wastewater professionals because producing and delivering safe drinking water, treating wastewater and delivering natural gas to homes and businesses goes on 24 hours a day, 365 days a year.
Treatment plant staff often spend the day alone monitoring operations, while maintenance crews are on-call to respond to water main breaks, sewer backups and natural gas emergencies.
Employees of Clarksville Gas and Water are proud to serve their neighbors and recognize that sacrificing time away from their families comes with the territory.
"No one wants to wake up Christmas morning without safe water," said Pat Hickey, General Manager. "And even Scrooge wouldn't wish on anyone the 'gift' of not being able to flush. We know we're working on the front lines of public health and that's what makes it worthwhile."
Clarksville Gas and Water has a full staff of gas, water and wastewater professionals operating treatment facilities, maintaining gas and water distribution and collection systems, and performing dozens of other critical functions that directly contribute to quality of life in the local community.
"It takes training and dedication to perform the jobs these men and women take so seriously," said Clarksville Mayor Kim McMillan. "We could not be prouder of their service, and we value their willingness to spend their holiday protecting public health."
For more information about Clarksville Gas and Water, visit their website at www.clarksvillegw.com