Written by Sgt. 1st Class Mary Rose Mittlesteadt
101st Sustainment Brigade, 101st Airborne Division (AA) Public Affairs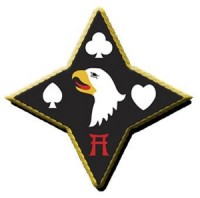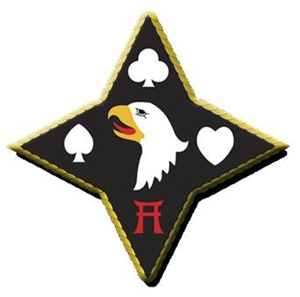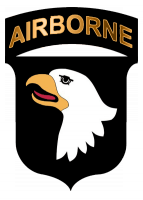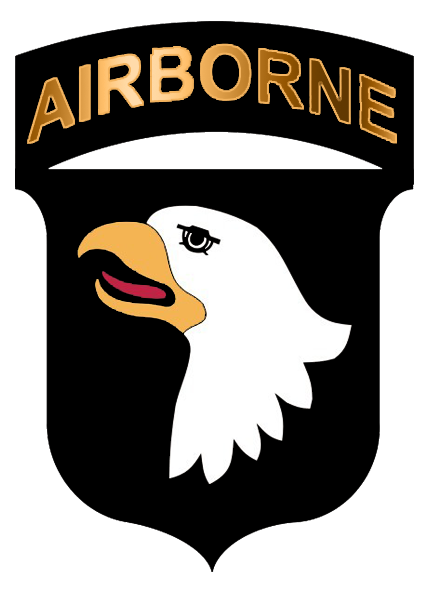 Buchanan, Liberia – Soldiers from the 101st Sustainment Brigade, Task Force Lifeliner, Joint Forces Command – United Assistance, deployed to Liberia in support of the U.S. Agency for International Development-led efforts to contain the Ebola virus outbreak, completed a fuel handler's class at Roberts International Airport outside of Monrovia, Liberia, January 15th.
Training was conducted on how to employ the versatile extended range fuel system, known as the "fat cow," a comical name in reference to the large CH-47 Chinook helicopter that holds three 800-gallon fuel pods.
Soldiers were instructed with hands-on training by Chinook crewmembers from the 2nd General Support Aviation Battalion, 501st Aviation Regiment, 1st Armored Division Aviation Brigade, from Fort Bliss, Texas, deployed in support of Operation United Assistance as Task Force Iron Knights.
"The Fat Cow is a worldwide deployable capability. It basically can deliver fuel anywhere – islands, mountainsides, riverbeds and deserts – to any aviation asset or ground element," said Staff Sgt. Michael Jordon, senior petroleum supervisor for the 101st Sustainment Brigade, Task Force Lifeliner, JFC-UA. "It is mainly used in forward operations."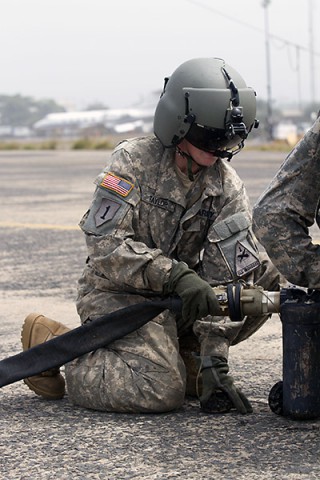 "Dependent on the season, the Liberian road systems can hinder delivery of logistical support to remote locations. West Africa has one of the worse road systems I've seen due to the heavy rains. These roads make it difficult for wheeled vehicles to deliver fuel to off sites," said Jordan.
To employ the system, fuel handlers must be trained to standard in both timing and accuracy to ensure successful refueling missions.
"Slow is fast, fast is smooth," Spc. Danielle Taylor, a flight engineer with Task Force Iron Knights and a fat cow instructor, told the students as they were timed on the setup of the system.
Soldiers must employ the system skillfully in order to meet all safety precautions. This requires folding and packing the long, black hoses free of damage next to the square fuel pod, which looks more like a military generator than a tank full of fuel in the back of the Chinook.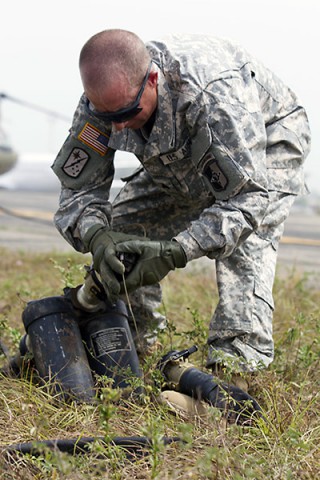 They checked then rechecked the couplings for damage and leaks and to ensure the coupling caps were locked correctly to protect from debris from contaminating the fuel source.
Upon landing at their objective Soldiers wearing eye protection and gloves grab the hoses and couplings and race out the back of the Chinook to refuel other helicopters. This unique capability allows the aviators the ability to extend their reach.
In this operation, this capability has allowed helicopters to extend their distance in order for leaders to visit Ebola Treatment Units and assess their construction progress in the outlying areas of Liberia.
When complete the Soldiers methodically drain the excess fuel back into the tank seated in the rear by lifting the heavy hoses above their shoulders as they move back toward the aircraft. The black hoses are then folded into place to prepare for takeoff from the objective.
The Soldiers were taught how to employ the system, refuel at the objective and redeploy the lines back into the aircraft within 15 minutes.
"We can set up and tear it down before anyone even knows we are there," Taylor said.
Although fuel handlers assigned to aviation units receive periodic training and experience with the fuel system, many Soldiers assigned to ground, or non-aviation, units do not have opportunities to train on this system due to it not being a part of their assigned equipment, said Staff Sgt. Daniel Francis, platoon sergeant with Task Force Iron Knights and fat cow instructor.
Task Force Lifeliner used their partnership with Task Force Iron Knights to enhance their sustainment capability by providing ground fuel handlers another tool for their tool box.
Photo Gallery