Written by Staff Sgt. Terrance D. Rhodes
Headquarters, 101st Airborne Division (Air Assault)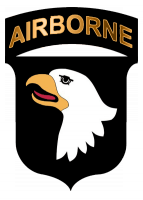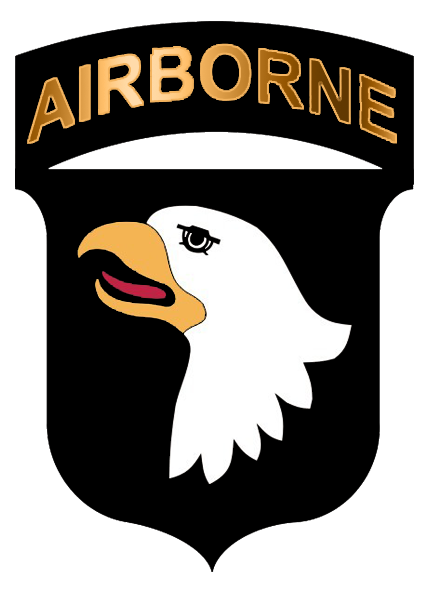 Monrovia, Liberia – As service members, deployed in support of Joint Forces Command – United Assistance, continue to redeploy from Liberia after completing their mission, the last and final service member of the week recognition ceremony took place on Barclay Training Center, Monrovia, January 30th.
Every Friday, Major General Gary Volesky, commanding general, JFC-UA, selects service members supporting JFC-UA as the service member of the week.
Volesky recognizes the nominated service member, honors them with a command coin and takes them on a helicopter flight around the JFC-UA area of operation to see the work that has been accomplished thanks, in part, to their own hard work and dedication.
The final week awardees were Pfc. Michael Major, a wheeled vehicle mechanic with the 1st Area Medical Laboratory, based out of Aberdeen Proving Ground, Maryland and Sgt. Elijah Jones, a power generator equipment repairman, with the 82nd Civil Affairs Battalion, based out of Fort Stewart, Georgia, who worked side-by-side to keep the maintenance up around the JFC-UA area of operations.
"Our job is to go around with the AML and conduct scheduled and unscheduled maintenance on different generators and vehicles," said Jones, a native of Ocilla, Georgia. "I also got a chance to train and work with Pfc. Major."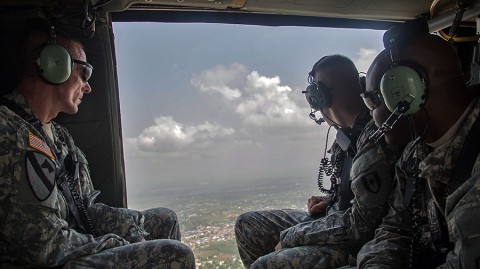 Working together paid off for them both. They discussed different problems on how to troubleshoot issues that come with fixing and maintaining numerous vehicles and generators, said Jones.
"It was nice working together and really easy to train Pfc. Major; he is a quick study, and I'm glad he got recognized," said Jones.
Plus, having two sets of eyes on a problem is always better than one, said Jones.
Major, who worked on vehicles before joining the Army over a year ago, said this is his first time receiving a coin from a general.
"It was actually a surprise for me," said Major, a native of Hernando, Florida. "This is a big deal to me, it means something when a two-star general can look down and see what you've done."
Jones said that sometimes the job doesn't come with any credit, but he's glad that he or Major didn't get overlooked this time.
"It's good to get recognition from the higher chain of command," said Jones. "I appreciate the people who were paying attention to what we do on a daily basis. Receiving these coins was a great honor for Pfc. Major and myself."