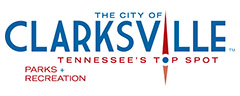 Clarksville, TN – The annual Spring Eggstravanganza has been scheduled for April 4th at Heritage Park Sports Complex, located at 1241 Peachers Mill Road.
The fun kicks off at 1:00pm with free activities for children followed by the hunting of over 20,000 candy and prize-filled eggs.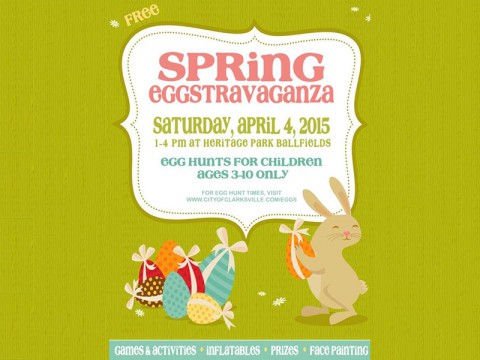 Kids can enjoy inflatables, face painting, games and fun activities, and visit with the Easter Bunny! Parents don't forget your cameras!
Egg hunts will be open to children ages 3 to 10 and will take place beginning at 1:15pm.
Each child will receive an age appropriate arm band as they enter the complex that will correspond with the field they will go to for the hunt. Children ages 3 to 4 may have one adult helper per child. Children older than 4 are not allowed to have adult assistance during their egg hunt session.
Egg hunt times are as follows:
1:15pm – age 3
1:30pm – age 4
1:45pm – age 5
2:00pm – age 6
2:15pm-2:30pm – Break
2:30pm – age 7
2:45pm – age 8
3:00pm – age 9
3:15pm – age 10
Remember to bring a bag or basket to collect your goodies and be sure to place your empty egg shells in the proper recycling bin on your way out, so that they may be used at next year's event.
This event is free and open to the public. It will conclude with the final egg hunt at 3:15pm.
Spring Eggstravaganza is presented by Clarksville Parks and Recreation and sponsored by Clarksville Family Magazine.
For complete details about Spring Eggstravaganza, please visit us online at www.cityofclarksville.com/eggs or call 931.645.7476.