Montgomery County, TN – Deputies with the Montgomery County Sheriff's Office arrested two men today after they were found in possession of $2,900 in counterfeit $100 bills.
"Our community has had a problem with counterfeit bills lately, and we are trying to get to the bottom of where they are coming from," said Investigator Geoffrey Blanchard.
Deputy Dan Gagnon pulled over the men after they sped by him on Dover Road.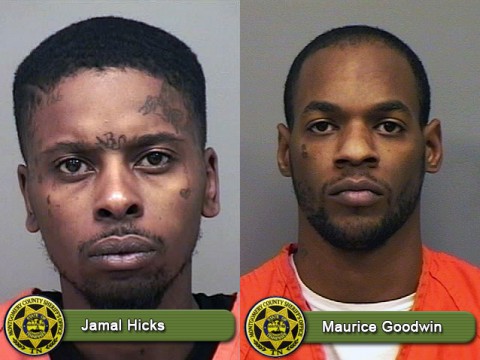 "They passed me going the same direction on my right while I was going the speed limit," Gagnon said.
He then called K9 Deputy Kelley Potter who brought K9 Mallie to sniff the vehicle and she alerted on the vehicle. A small amount of cocaine was found.
They found the counterfeit bills inside the vehicle, and called Blanchard in to investigate.
Blanchard charged Jamal Pele Hicks, 28, who gave a 972 Roedeer Drive address and Maurice Allen Goodwin, 27, who gave a 1783 Theresa Drive address with criminal simulation. Their bonds were set at $5,000. Goodwin was cited for simple possession. Hicks was cited for driving on a suspended license and speeding.
Jamal Hicks
Name: Jamal Pele Hicks
Date of Birth: 11/ 26/ 86
Gender: M
Race: B
Address: 972 Roedeer Drive, Clarksville, TN
Arresting Officer: Geoffrey Blanchard
Charged With: Criminal Simulation
Booked Into: Montgomery County Jail
Bond: $5,000.00
Maurice Goodwin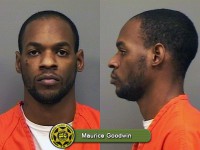 Name: Maurice Allen Goodwin
Date of Birth: 6/ 18/ 87
Gender: M
Race: B
Address: 1783 Theresa Drive, Clarksville, TN
Arresting Officer: Geoffrey Blanchard
Charged With: Criminal Simulation
Booked Into: Montgomery County Jail
Bond: $5,000.00