Clarksville, TN – Artist Ed Nash brings his large-scale abstracts to the Customs House Museum for the month of May in the exhibit Ed Nash: Exploration.
The acrylic paintings seep with mysterious shapes and textured layers of neutral hues. They are at once both earthy and industrial.
In works such as Plains, Nash creates a nebulous landscape, leaving the viewer reflecting on summer days at the beach, or gazing upon an expressionistic sky. Bold colors appear to burst through outer layers of thick paint, as if fighting to reach the surface.
Nash trained at Reading University, United Kingdom. Since calling Nashville home, he has received attention in many publications.
These include American Art Collector, International Artist, NFocus, Nashville Arts Magazine, and Fine Art Connoisseur, to name a few. His work is represented in galleries throughout the U.S. including Nashville, Memphis, Chattanooga and Knoxville, Tennessee, and Atlanta, GA.
The popular ABC Television show Nashville has also featured paintings by Ed Nash.
His art can be found in many private and corporate collections including The Senate Building, Washington, DC, Onglatco Clinic, New York, NY Lyndhurst Foundation, Chattanooga TN, The Tennessee State Museum, and SunTrust Corporation, Atlanta GA
Ed Nash: Exploration will be on display through May 31st in the Customs House Museum's Planters Bank Peg Harvill Gallery. This exhibit is sponsored in part by Nashville Arts Magazine.
For more information on above events contact Terri Jordan, Exhibits Curator, at 931.648.5780 or .
About the Customs House Museum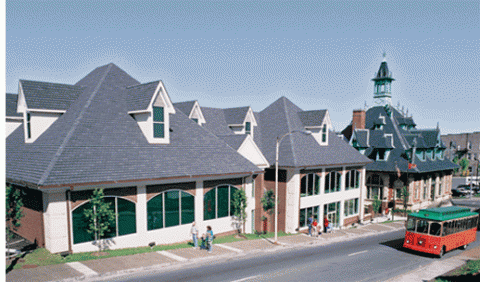 Located in the heart of historic downtown Clarksville, Tennessee, the Customs House Museum and Cultural Center is the State's second largest general museum.
With over 35,000 square feet of the region's best hands-on activities and special events…people of all ages agree – the Customs House Museum is well worth the stop!
The Explorer's Gallery is packed with fun, learning and fantasy in Aunt Alice's Attic, McGregor's Market and kitchen, and of course – the Bubble Cave! Finally, get "all aboard" to see our fantastic model trains. Our volunteer engineers "ride the rails" every Sunday afternoon from 1:00pm to 4:00pm.
Regular museum hours are 10:00am to 5:00pm Tuesday through Saturday, and 1:00pm to 5:00pm on Sundays. Adult admission is $7.00, Senior Citizens and College ID $5.00, Ages 6 to 18 $3.00, and under six years and Museum members are free.
The Customs House Museum is located at 200 South Second Street. For more information, call 931.648.5780 or visit their website at www.customshousemuseum.org