Unique Fireworks Show Celebrates 7th Anniversary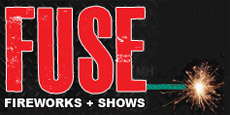 Clarksville, TN – Once again, The Lodge Sports Pub and Governor's Square Mall have teamed up with Fuse Fireworks to bring a free fireworks display to Clarksville on Saturday June 13th, 2015.
This will be the 7th year for June Boom Over Clarksville. Despite recent changes at The Lodge, business owner Frank Caldwell wanted to keep the event alive by continuing to host June Boom at the same location.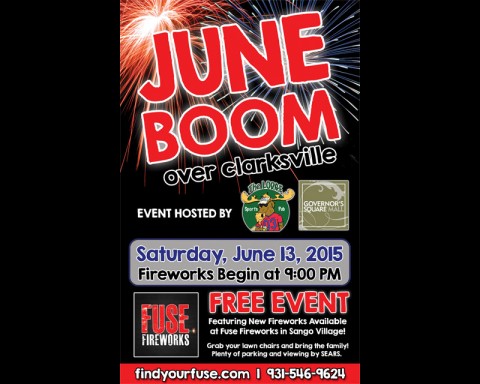 The Lodge has been an integral part of June Boom from day one and continues to support this community focused event.
June Boom Over Clarksville provides entertainment for all ages. Families come out with lawn chairs and blankets to watch the fireworks. There are plenty of viewing areas around the Sears parking lot of Governor's Square Mall.
The fireworks at June Boom Over Clarksville are different from most shows. The show will feature all the new fireworks available at Fuse Fireworks. A "shoot list" will be available online and lists the name of each firework being fired. The items on the "shoot list" will be fired individually to give spectators the opportunity to see the performance of each item.
After all featured items have been displayed; a grand finale show concludes the event. The fireworks will begin at 9:00pm.
The Fuse Fireworks & Shows "shoot list" will be available online the day of the event at www.findyourfuse.com . If you plan on attending June Boom, just grab some lawn chairs or blankets and enjoy the show from the Sear's parking lot of Governor's Square Mall.