Clarksville, TN – On Monday, June 8th, 2015, Clarksville Police Officers responded to a shots fired call at a residence on the 400 block of Cranklen Circle. The suspect shot through the door of the house and struck a female in the back.
Yesterday, June 6th, 2015, the victim, 32-year-old Princess Clark from Clarksville, died from the injuries she sustained from being shot.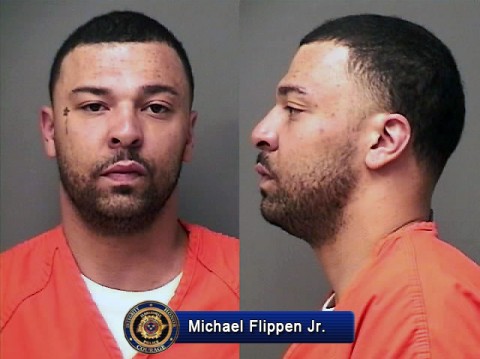 Yesterday 31-year-old Michael Flippen from Clarksville turned himself in with charges of Criminal Homicide and Reckless Endangerment. His total bond amount is $600,000.

Homicide Detective Michael Ulrey took over the investigation. There is no further information at this time.

If anyone has any details related to this incident, please call Detective Ulrey at 931-648-0656 Ext 5483 or the CrimeStoppers TIPS Hotline at 931.645.TIPS (8477).
Michael Flippen Jr.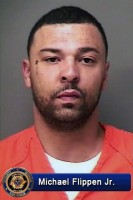 Name: Michael Flippen Jr.
Date of Birth: 12/ 7/ 83
Gender: M
Race: B
Address: 3386 Oak Park Drive, Clarksville, TN
Arresting Officer: Terry Lee
Charged With: Criminal Homicide, 1st and 2nd Degree Murder, Reckless Endangerment
Booked Into: Montgomery County Jail
Bond: $600,000
Sections
News
Topics
1st Degree Murder, 2nd Degree Murder, Bond, Clarksville Police, Clarksville Police Department, Clarksville TN, CPD, Cranklen Circle, Crime, Crimestoppers, Criminal Homicide, Michael Ulrey, Montgomery County jail, Reckless endangerment, shooting, Shooting Victim, Victim Dies