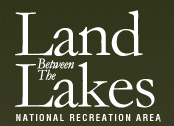 Land Between the Lakes, KY/TN – Woodlands Nature Station is excited to announce one of their white-tailed deer does gave birth to twins! These two tiny deer, with coats of ruddy brown and ivory white spots, are extremely small–the size of dinner plates.
They are very difficult to see at this time because their mother cautiously hides them at the bases of trees or along fallen logs, blending in with leaves and duff on the forest floor.
For now, the fawns will hide most of the time. As they grow older, in a few weeks, they will begin moving around and be easier to spot in the enclosure.
Read more about Nature Station's twin fawns on the official website www.landbetweenthelakes.us then click on Stories.
Be sure to check out Flickr for these photos and other photos depicting what Land Between The Lakes has to offer including wildlife, flora, outdoor recreation, environmental education, day-use facilities, special events, scenic photos, and more at www.flickr.com/photos/lblkytn/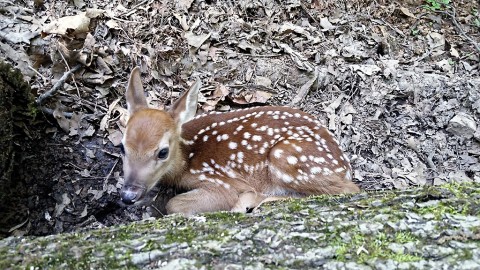 To find more information about Land Between The Lakes, log on to the official website at www.landbetweenthelakes.us or call toll-free at 1.800.LBL.7077 or local at 270.924.2000. For more information on the Friends of Land Between The Lakes, log on to www.friendsoflbl.org.
To subscribe to the official electronic newsletter, send an email to . Land Between The Lakes official Twitter accounts include @LBLScreechOwl, @LBLNature, @LBLHomeplace, and @LandBtwnLakes.
USDA is an equal opportunity provider and employer.