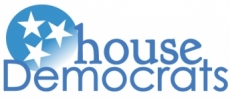 Nashville, TN – Tennessee Democratic lawmakers say fights at the Morgan County Correctional Facility Tuesday morning were apparently much worse than reported by the Department of Corrections.
Two officers were seriously injured in what they described as several fights that broke out at the facility. One officer sustained a broken orbital socket, broken nose, cracked thumb and 12 stitches in his lip. He has been identified as Sgt. David "Woody" Garrett.
In a press release, the Corrections Department only described his injuries as "not life-threatening". Yet the pictures above tell a different story.
Garrett will have to undergo surgery next week on his injured eye socket.
House Democratic Caucus Chair Mike Stewart of Nashville said "If someone is kicking me in the head, particularly a person trained in mixed martial arts, I'm going to consider that a violent and life-threatening activity". Stewart said sources inside the prison have identified the attacker as Aaron Tate, a former MMA fighter with a history of attacking officers.
Despite his history, Tate was in a minimum security part of the prison when the attack took place. According to the Tennessean newspaper, the Department said a second officer was treated for "unrelated personal issues".
However, Cpl. Olivia Helton was actually treated for torn muscles in her chest wall.
Livingston representative John Mark Windle, who represents the district that includes the Morgan County facility and knows the family of one of the attacked guards, said "It appears the inmates have decided to use Thunder Dome rules. And that's not OK". Stewart added, "There is a disconnect between the Department of Corrections and what we're hearing from inside prisons."
Yesterday, Windle and Stewart sent a letter to the Department seeking answers to alleged inconsistencies in the testimony given to lawmakers by Department leaders on Monday August 10th and what correctional officers say are critical shortages in staffing and the misrepresentation of the number of assaults on officers.