Nineteen of 29 games feature teams with postseason action in 2014-15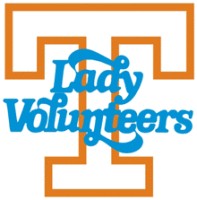 Knoxville, TN – Tennessee released its 2015-16 women's basketball schedule Thursday evening, and the defending SEC co-champion Lady Vols will open the season playing their first eight regular-season games at home for the first time in school history.

Head coach Holly Warlick's squad, which is set to debut vs. first-time opponent Central Arkansas on November 15th, enters the campaign on a 22-game home winning streak. The Lady Vols set a program record by forging an 18-0 mark while playing on The Summitt a year ago.

Six is the previous high for consecutive home games to open a season, occurring in 1974 under Margaret Hutson as UT went 25-2 in her final campaign. The Lady Vols played their first four at home a year ago en route to a 30-6 overall record, 15-1 league mark and NCAA Elite Eight finish.

UT, which is ranked third in Charlie Crème's "Way-Too-Early" Top 25, returns three starters and eight overall contributors from a year ago. Warlick also adds a pair of highly-touted redshirts in Diamond DeShields and Mercedes Russell, and welcomes standout freshmen Te'a Cooper and Meme Jackson into the mix.

Ten of UT's 13 non-conference foes saw postseason duty in 2014-15. NCAA tournament teams Syracuse (November 20th), Chattanooga (November 23rd), Albany (November 27th) and Texas (November 29th) come to Knoxville for consecutive appearances. The battle of the UTs will be televised nationally by ESPN at 2:30pm Eastern.

The Lady Vols own series advantages over Chattanooga (26-7) and Texas (23-13), but Tennessee will be seeking to turn the tables this season after dropping consecutive road contests to the Mocs (67-63) and Longhorns (72-59) a year ago. Texas went on to make the NCAA Sweet 16, while UTC was upset in Knoxville by Pittsburgh in the NCAA First Round.

Albany and Syracuse are first-time foes for Tennessee, but SU will be making a return trip to Knoxville after falling to Creighton, 61-56, in an NCAA First Round game here on March 23rd, 2013. Last season, the Orange fell in the second round of the NCAA tourney to South Carolina, while Albany nearly knocked off Duke in the first round before falling, 54-52.

The home out-of-conference slate also includes 2015 WNIT teams East Tennessee State (December 2nd) and Stetson (December 30th), squads UT last faced in 2010 and 2011, respectively. Penn State (November 18th) and Virginia Tech (December 6th) also are coming to Rocky Top. The meeting with VT will be the first since 1999, while the match-up with PSU will be the first since 2003.

All of Tennessee's non-conference road opponents made the NCAA field a year ago. The Lady Vols will play at Wichita State (December 11th), Stanford (December 16th) and Oregon State (December 19th) in succession for a very challenging end to the first semester vs. three teams they defeated in Knoxville last season. The game vs. the Cardinal will feature at 9:00pm ET tip in Maples Pavilion on ESPN2.

Stanford made the 2015 NCAA Sweet 16, while OSU fell in the second round to Gonzaga before it could secure a rematch with Tennessee. Wichita State, meanwhile, suffered a first round loss. Former Lady Vol Jody Adams is the head coach at WSU, while another ex-UT star, Bridgette Gordon, is one of her assistants.

The final road non-conference foe is Notre Dame on January 18th, with ESPN2 carrying the game at 7:00pm ET as part of its Big Monday package. The Lady Vols will be making their second-straight visit to the Irish, who have been the NCAA runner-up the past two seasons and in four of the past five. Notre Dame prevailed in a nationally-televised contest on January 19th, 2015, 88-77, to make UT's series lead 20-5.
Tennessee Lady Vols 2015-2016 Schedule
Date
Opponent / Event
Location
Time
11/9/15
vs. Carson-Newman College
Knoxville, Tenn.
7:00 p.m. ET
11/15/15
vs. Central Arkansas
Knoxville, Tenn.
TBA
11/18/15
vs. Penn State
Knoxville, Tenn.
TBA
11/20/15
vs. Syracuse
Knoxville, Tenn.
TBA
11/23/15
vs. Chattanooga
Knoxville, Tenn.
TBA
11/27/15
vs. Albany
Knoxville, Tenn.
12:00 p.m. ET
11/29/15
vs. Texas
Knoxville, Tenn.
2:30 p.m. ET
12/2/15
vs. East Tennessee State
Knoxville, Tenn.
TBA
12/6/15
vs. Virginia Tech
Knoxville, Tenn.
TBA
12/11/15
at Wichita State
Wichita, Kan.
TBA
12/16/15
at Stanford
Stanford, Calif.
9:00 p.m. ET
12/19/15
at Oregon State
Corvallis, Ore.
TBA
12/30/15
vs. Stetson
Knoxville, Tenn.
TBA
1/4/16
at Missouri
Columbia, Mo.
7:00 p.m. ET
1/7/16
vs. Florida
Knoxville, Tenn.
TBA
1/10/16
vs. Auburn
Knoxville, Tenn.
TBA
1/14/16
at Arkansas
Fayetteville, Ark.
9:00 p.m. ET
1/18/16
at Notre Dame
Notre Dame, Ind.
7:00 p.m. ET
1/21/16
vs. Vanderbilt
Knoxville, Tenn.
7:00 p.m. ET
1/25/16
at Kentucky
Lexington, Ky.
TBA
1/28/16
at Mississippi State
Starkville, Miss.
9:00 p.m. ET
1/31/16
vs. Alabama
Knoxville, Tenn.
3:00 p.m. ET
2/4/16
vs. Arkansas
Knoxville, Tenn.
7:00 p.m. ET
2/7/16
at Texas A&M
College Station, Texas
TBA
2/11/16
at Vanderbilt
Nashville, Tenn.
9:00 p.m. ET
2/15/16
vs. South Carolina
Knoxville, Tenn.
TBA
2/18/16
vs. Ole Miss
Knoxville, Tenn.
7:00 p.m. ET
2/21/16
at LSU
Baton Rouge, La.
TBA
2/25/16
at Alabama
Tuscaloosa, Ala.
TBA
2/28/16
vs. Georgia
Knoxville, Tenn.
TBA
SEC Tournament
3/2/16
First Round
Jacksonville, Fla.
TBA
3/3/16
Second Round
Jacksonville, Fla.
TBA
3/4/16
Quarterfinals
Jacksonville, Fla.
TBA
3/5/16
Semifinals
Jacksonville, Fla.
TBA
3/6/16
Finals
Jacksonville, Fla.
TBA
NCAA Tournament – First and Second Rounds
3/18/16
First Round
TBD
3/20/16
Second Round
TBD
NCAA Tournament – Regionals
3/25/16
Regional Semifinal
TBD
3/27/16
Regional Final
TBD
NCAA Tournament – Final Four
4/3/16
Final Four
Indianapolis, Ind.
4/5/16
National Championship
Indianapolis, Ind.
Sections
Sports
Topics
Albany, Bridgette Gordon, Central Arkansas, Chattanooga, Creighton, Diamond DeShields, Duke, East Tennessee State, ESPN, ESPN2, Gonzaga, holly warlick, Knoxville TN, Lady Vols, Longhorns, Maples pavilion, MeMe Jackson, Mercedes Russell, Mocs, NCAA, NCAA tournament, Notre Dame, Oregon State, Penn State, Pittsburgh, SEC, South Carolina, Southeastern Conference, Stanford, Stetson, Syracuse, Te'a Cooper, Tennessee, Texas, University of Tennessee, UT, Virginia Tech, Wichita State, WNIT