Arrive at Your Destinations Safely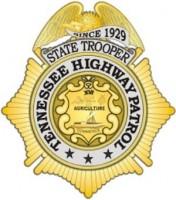 Nashville, TN – The Tennessee Highway Patrol is reminding all Tennesseans to make safe choices when traveling on Tennessee roadways. The Labor Day Holiday is an opportunity to visit family and friends while paying tribute to hard working Tennesseans.
"Our district captains have created enforcement plans specific to their regions," Colonel Tracy Trott said. "There will be a variety of specialized enforcement during Labor Day, including distracted driving, commercial vehicle safety, and "Move Over enforcement." Our priority is always on impaired driving and seat belt enforcement."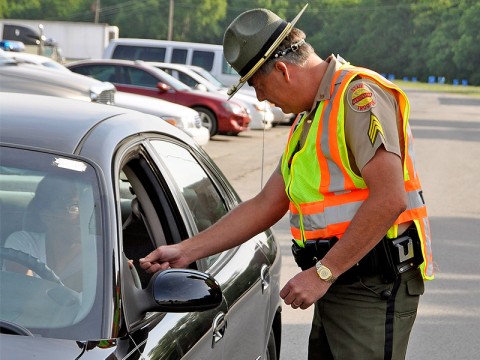 During the 2014 Labor Day holiday, 12 people were killed in 12 fatal crashes on Tennessee roadways. That's a decrease from the 13 vehicular fatalities in 2013. Last year, alcohol was involved in four (31%) of the fatal incidents, and seven of the twelve (58%) vehicle occupants killed were not wearing safety restraints. One motorcyclist and one pedestrian were also killed.
Preliminary figures indicate there have been 3,953 crashes involving alcohol-impaired drivers in Tennessee from January 1st through August 15th, 2015. That is 101 fewer (2.5% decrease) than the 4,054 crashes during those same dates in 2014.
"The Tennessee Highway Patrol uses a data driven approach in its traffic safety enforcement efforts," Commissioner Bill Gibbons said. "The THP is a national leader in its use of predictive analytics, which predicts where and when crashes will likely take place by identifying the high risk locations. We are using cutting edge technology to save lives."
Seat belt usage is another contributing factor in crashes across the state. Currently, 214 people have been killed on Tennessee roadways as a result of not wearing their seatbelts. The THP vigorously enforces the seat belt law and has issued citations to 76,043 individuals who were not wearing seat belts so far this year. Colonel Trott also noted that troopers have made 5,229 DUI arrests year to date.
"Our priority is to make sure you and your loved ones arrive at their destinations safely," Trott said. "We care about your safety, so make safe choices."
The Tennessee Department of Transportation is preparing to see higher traffic volumes on interstates and state highways during the holiday weekend.
"TDOT will be halting all construction related lane closures beginning Friday to provide maximum capacity on our roadways," TDOT Commissioner John Schroer said. "We ask all motorists to be alert and drive safely during this busy travel holiday."
The Tennessee Department of Safety and Homeland Security's (www.TN.Gov/safety) mission is to serve, secure, and protect the people of Tennessee.