Event Honors 223 Firefighters Who Lost Their Lives in the Line of Duty

Bell Buckle, TN – The Tennessee Fallen Firefighters Memorial annual service will commence at 4:00pm CDT on Saturday, September 12th at the Tennessee Fallen Firefighters Memorial on the campus of the Tennessee Fire & Codes Enforcement Training Academy (TFACA) in Bell Buckle.
The memorial commemorates Tennessee firefighters killed in the line of duty.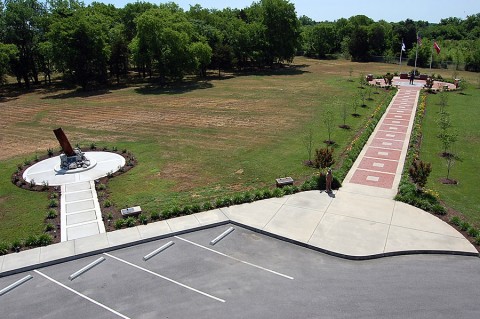 The ceremony includes a reading of the 223 names of the state's fallen firefighters, dating back to the earliest recorded firefighter death in 1876 as well as two firefighters who tragically lost their lives during calendar year 2014:  Jerry Campbell (Tennessee Division of Forestry) and Gus Loseleben (Hardin County Fire Department).
"The men and women who bravely serve in the Tennessee fire service are prepared to put their lives on the line for their communities every single day," said Tennessee Department of Commerce & Insurance Commissioner and State Fire Marshal Julie Mix McPeak. "On September 12th, we will honor the lives and sacrifices of Tennessee's fallen firefighters and mourn their loss. They will never be forgotten."
The creation of the Tennessee Fallen Firefighters Memorial began in 2002 with the establishment of the Tennessee Fallen Firefighter Memorial Committee which is comprised of individuals from various fire-service organizations including the Tennessee Fire Chiefs Association, Tennessee Firemen's Association, Tennessee Fire Service & Codes Enforcement Academy, Tennessee Federation of Fire Chaplains, and the Tennessee Professional Firefighters Association.
In 2005, legislation was approved that dedicated one acre on the grounds of TFACA for a suitable memorial to honor Tennessee firefighters. A ribbon-cutting for the first phase of the memorial's construction was held on September 11th, 2009 and was attended by approximately 700 dignitaries, family members, and emergency service personnel.
The second phase of the memorial was dedicated on September 10th, 2011 and included the unveiling of a fallen firefighter statue created by sculptor and firefighter Scott Wise.  A memorial comprised of a steel I-beam recovered from "Ground Zero" in New York City honoring the memory of fallen firefighters on September 11th, 2001 was later added.
The Tennessee Fallen Firefighters Memorial is supported through donations. This year, memorial supporters have organized a motorcycle ride beginning at 8:30am at the Sparta Fire Department Headquarters. More details about the ride can be found here.
About the Tennessee Department of Commerce and Insurance
TDCI is charged with protecting the interests of consumers while providing fair, efficient oversight and a level field of competition for a broad array of industries and professionals doing business in Tennessee.
Our divisions include the Athletic Commission, Consumer Affairs, Tennessee Corrections Institute, Emergency Communications Board, Fire Prevention, Insurance, Tennessee Law Enforcement Training Academy, Peace Officers Standards and Training, Regulatory Boards, Securities, and TennCare Oversight.