Written by Sgt. 1st Class Nathan Hoskins
Headquarters, 101st Airborne Division (Air Assault)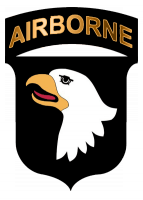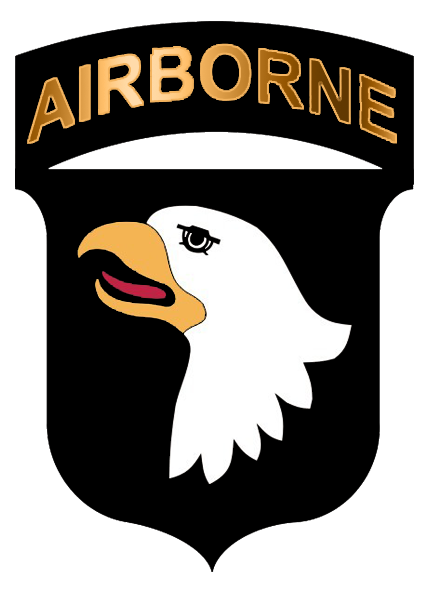 Fort Campbell, KY – The 39th chief of staff of the Army visited with the commanding general of the 101st Airborne Division (Air Assault) and Fort Campbell and other senior leaders during a luncheon at the 2nd Brigade Combat Team's dining facility here September 11th.
Gen. Mark A. Milley discussed with Maj. Gen. Gary J. Volesky and brigade commanders and command sergeants major his vision for the Army and addressed issues facing the force moving forward.
During his visit the CSA spoke about his number-one priority – readiness.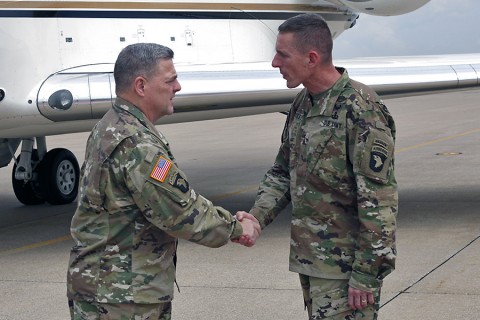 "That's my number one priority. We have an obligation to ensure that all of our units, our Soldiers, our leaders are all ready for the potential contingencies that are out there and also ready for the current fight both in Afghanistan and Iraq," said Milley. "We've got Soldiers in harm's way today and so readiness is number one. In my book, there is no other number one."
While readiness is his priority, the Army's top general has inherited a numerous issues that are affecting the force, including global instability and the troop drawdown.
"You've got ISIS roaming the deserts of the Middle East," he said. "We still have an unstable situation in Afghanistan. There's still challenges with respect to Korea and the Korean Peninsula. We've got challenges in Eastern Europe with Russia, the Ukraine, and so on."
This very challenge is the reason his top priority is readiness.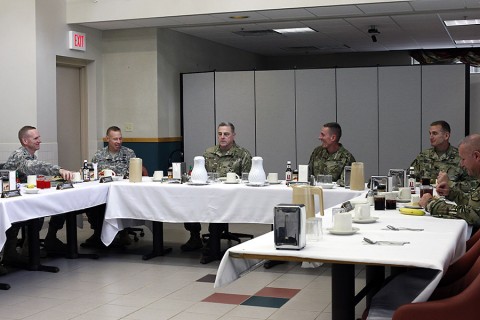 "So that's how the readiness comes in," said Milley. "We have to be ready for multiple different types of contingencies, different types of terrains, against all kinds of different enemies. I think that's a significant challenge."
"There's challenges here with the force. We've got budget constraints that we're operating under. We've got to take a look at how we're going to downsize the force over the next couple of years. We've already announced that we're going to go to 450,000 in the active duty force of the Total Army. And how we manage that drawdown is going to be a significant challenge in the couple years ahead to get to that number."
Though there are some challenges facing the force, the 101st has some unique capabilities it can bring to the fight, said Milley.
"The Screaming Eagles are not only a great division with a tremendous historical record, but frankly, they're also the most powerful division in the United States Army," said Milley. "They can move, shoot and communicate on the battlefield like no other division that we have. They've got tremendous capabilities in the combat aviation brigade. They've got exceptionally well-trained and highly skilled infantry in the three infantry brigades. So it's a great division."
With tremendous tactical reach and tactical mobility, a lot of firepower and built-in combat capability, the 101st is an all-around tremendous division, said Milley who once served as the division's deputy commanding general for operations.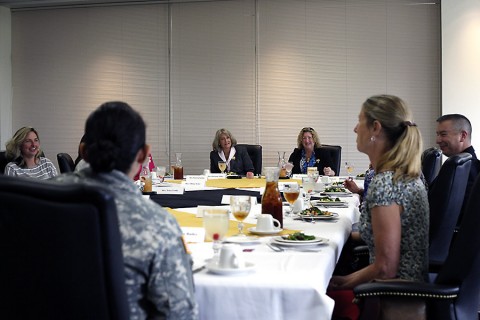 The general also knows what makes Fort Campbell so unique. That is, Fort Campbell represents the full package of the Total Army concept, where conventional, special operations, Guard and Reserve forces all come together to train, fight and win, he said.
"[Fort Campbell] has special operations, conventional forces, a lot of rotary wing aviation, and of course, you've got the Guard and Reserve that all participate in training here," said Milley. "It's a unique place; it's an incredibly valuable asset to the United States Army."
Milley's wife, Holly Milley, and Volesky's wife, LeAnn Volesky, also took part in the visit, discussing issues facing Amy families during a separate lunch with Fort Campbell spouses in a conference room at the Personnel Processing Center.
Video