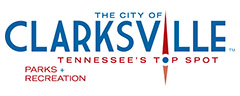 Clarksville, TN – Please join the Clarksville Parks and Recreation Department on Friday, October 23rd at 9:30am for the Ribbon Cutting of the outdoor fitness gym at the Mary's Oak Trailhead of the Clarksville Greenway!
With honored guests including Clarksville Mayor Kim McMillan and Head of School at Clarksville Academy, Kay Drew and many others!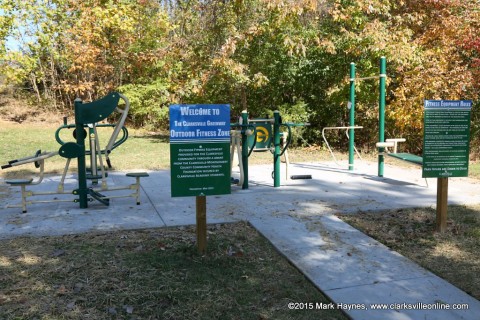 The outdoor fitness gym includes a 4-Person Pendulum, Abs and Dip Station, 2-Person Arms and Back Combo, 4-Person Lower Body Combo and an Upright Bike. This exercise equipment may serve up to 12 users at the same time with 11 different exercises.
As part of a yearlong Challenge Based Learning (CBL) program at Clarksville Academy, students were challenged with ways in which to improve their community.  The CBL classroom shifts the typical setting in which one instructor teaches set curriculum to multiple students.
CBL reverses that model, allowing the challenge to be formulated and investigated, consulting with experts in varying fields as resources, defining guiding questions, and resulting in a sustainable solution all led by the students.
This is the second of its kind to be added to a Clarksville Parks and Recreation Park; two years ago, an outdoor fitness gym was unveiled at Liberty Park.
For more details, please contact the Clarksville Parks and Recreation Department at 931.645.7476.
About the Clarksville Parks and Recreation Department
The mission of the Clarksville Parks and Recreation Department is to provide a variety of positive recreational experiences to enhance life values for individuals, families, and our diverse culture.
To learn more, visit www.cityofclarksville.com, like us on Facebook, or call 931.645.7476.