APSU Sports Information

Brentwood, TN – Senior forward Shelby Olszewski and sophomore goalkeeper Lindsey Todd, of Austin Peay State University women's soccer team, claimed adidas® Ohio Valley Conference Player of the Week honors, Tuesday.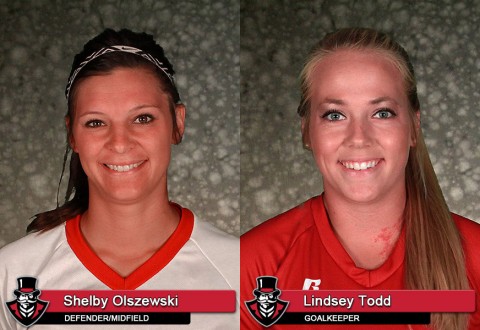 «Read the rest of this article»

Clarksville, TN – Clarksville Police Detective Howard Gillespie is searching for three suspects involved in a Burglary to a Business and is requesting public assistance. The burglary occurred on Sunday, October 25th, 2015 at 1:49am at King Mao on the 200 block of Needmore Road.
The suspects used a large rock to break a window to make entry into the business. Along with the broken window, the suspects left with sodas and $16.00 in change.
«Read the rest of this article»

Clarksville, TN – On Friday, October 2nd, 2015, five Officers from the Clarksville Police Department graduated from 10 weeks of training at the Tennessee Law Enforcement Training Academy (TLETA).  The officers are Barbara Middleton, Gannon Gray, Jarreil Peoples, Joseph Krzan, and Matthew Johnson.
We want to congratulate all five Officers on successfully graduating the Academy and welcome them into 14 weeks of Field Training. Officers straight out of Academy are trained by experienced Field Training Officers before they go out on their own.

Clarksville, TN – During a special alumni awards ceremony on Saturday, October 24th, Austin Peay State University honored six distinguished individuals as part of its 2015 Homecoming celebration.
This year's honorees were Outstanding Service Award recipients Maggie Kulback ('77) and Mike O'Malley; Outstanding Young Alumnus Award recipients Michael Wall ('00) and Chad Kimmel ('02); and Outstanding Alumni Award recipients Fred Landiss ('69) and Dr. Joe Greer ('70).
«Read the rest of this article»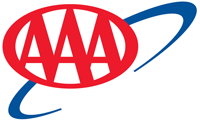 Tampa, FL – As Hurricane Patricia weakens, remnants of heavy rain is still anticipated for the Southeastern part of the United States. AAA urges motorists to be cautious. Heavy rainfall can create dangerous driving conditions with little to no visibility.
It is very important that motorists adjust their typical driving style. Nearly 1.2 million traffic crashes occur each year on wet pavement with more than a half million injuries and 5,700 deaths, according to data from the National Highway Traffic Safety Administration.
«Read the rest of this article»

Clarksville, TN – The Montgomery County Sheriff's Office (MSCO) would like to congratulate Deputy Jason McClung on successfully completing Level 1 Basic Sniper School.
The school is taught at Arnold Airforce Base in Tullahoma, Tennessee. Classes include wound ballistics, moving targets, distance and positional shooting, and marksmanship.
«Read the rest of this article»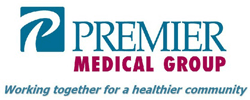 Clarksville, TN – Premier Medical Group is pleased to announce the addition of Dr. Kimberly Lehman a board certified dermatologist offering a new specialty to the group practice.
A native of Pennsylvania, Dr. Lehman is a West Point graduate and earned her medical degree from Lake Erie College of Osteopathic Medicine in Erie, Pennsylvania.
«Read the rest of this article»

Clarksville, TN – Don't be afraid to come to the 31st annual Austin Peay State University Percussion Ensemble Halloween Concert. Bring all your fears and phobias, and let us scare them out of you!
Two performances are set for Friday, October 30th at 6:00pm and 8:00pm in the George and Sharon Mabry Concert Hall in the Music/Mass Communications Building on the University campus.
«Read the rest of this article»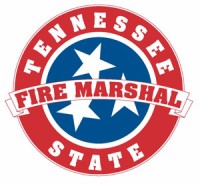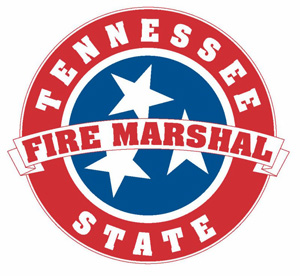 Nashville, TN – Every year, Halloween decorations, costumes and parties seemingly become more elaborate and outrageous. While the season may thrill trick-or-treaters, Halloween season can sometimes lead to dangerous and tragic situations.
National data from the U.S. Fire Administration shows 10,300 fires typically occur during the three-day period around Halloween, causing about 25 deaths, 125 injuries and $83 million in property loss.
«Read the rest of this article»
Science at NASA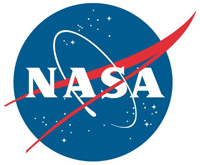 Washington, D.C. – Winter is approaching. The early, wakeful sunbeams of summer are a fading memory as October mornings grow dark and cold. Frankly, waking up isn't as easy as it used to be…..
Except this week.
In the days ahead, if you find yourself yawning over your morning coffee before sunrise, longing for repose, just take a look out the window. Three bright planets are converging in the eastern sky–and the view is an eye opener.
«Read the rest of this article»