APSU Basketball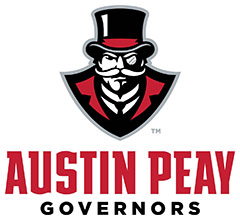 Clarksville, TN – Austin Peay State University men's and women's basketball teams won their respective three preseason games last week, but while winning those games, there were some questions answered and others still to be solved with the beginning of the regular season on November 13th looming.
First, and with little question coming into the preseason, the Governors' senior center Chris Horton and the Lady Govs' senior Tiasha Gray showed they are still a pair of the best players in the Ohio Valley Conference with Horton averaging 22.5 points and 11 rebounds in his two exhibition games – shooting 68.2 percent from the floor (15-22) and 84.2 percent from the free throw line (16-19).
For Gray, she finished with 26 points in the Lady Govs preseason win, going 9-of-15 from the floor and 6-for-6 at the free throw line – while adding nine rebounds and four assists.
Both should have better than average chances to garner First- or Second-Team All-OVC honors after the regular season.
One question that may have been answered for the Govs is who will help Horton score this year with sophomore guard Josh Robinson and senior guard Khalil Davis both showing they can score from the perimeter, with Robinson averaging 17 points in the two contests and Davis 12 points.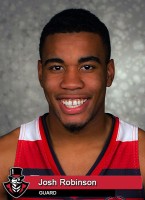 Questions still to be answered for the Govs is who will help Horton in the rebounding department and who will step up at the point guard position?
Junior college transfer Kenny Jones is the early frontrunner in being a possible rebounder for APSU, averaging six in the two preseason games – while also averaging nine points.
Red-shirt freshman Chris Porter-Bunton also looks like he could help on the boards, as well as his former high school teammate, true freshman Jared Savage.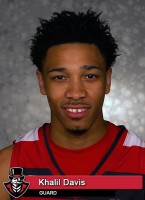 At point guard, freshman Zach Glotta got the start in both games, and has done a decent job running the team, with six assists to one turnover in 31 total minutes played, but has struggled with his shooting – hitting only one field goal in six total attempts.
Junior college transfer Terrell Thompson has also split time at the point guard position, with six assists and two turnovers in 34 minutes of play.
For the Lady Govs, the one big question to answer is who will be healthy enough to play with Gray, with the women's basketball team having to play nine games in the first 17 days of the season, while having six of the teams 14 players miss most or parts of the preseason with injuries.
Senior Jennifer Nwokocha, juniors Jacey Scott, Tearra Banks, April Rivers sat out the exhibition game, while junior Beth Rates and sophomore Brianne Alexander – although playing in the game – have missed time in the preseason.
Despite missing time in the preseason, Rates didn't look bad in the exhibition game, with 13 points on 5-of-6 shooting from the floor and 3-of-4 from the line – with seven rebounds – in 23 minutes.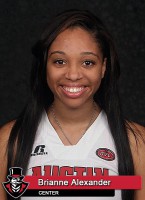 Alexander wasn't as fortunate, getting into early foul trouble, finishing with just two points and three rebounds in nine minutes of action.
Besides Rates and Alexander, the question for the Lady Govs early-on will be can they get solid performances from seniors Symantha Norton and Lauren Maki, as well as sophomore Sydney Gooch – who combined for 13 points and seven rebounds in the exhibition – until some Nwokocha and Banks get healthy.
On a positive note for the Lady Govs, freshman J'Nayah Hall displayed her abilities on both ends of the floor, finishing with 10 points and nine rebounds, from her guard position, while handing out five assists and recording three steals – with no turnovers – in 23 minutes of play – while redshirt freshman Falon Baker finished with 15 points, highlighted by four three-point field goals.
With the regular season beginning this week both the Govs and Lady Govs hope the answers they've found in the preseason will overcome the still lingering questions, with both having formidable early schedules before getting into the OVC schedule in January.