#8/8 Tennessee (5-1)  vs. East Tennessee State (3-4)
Wednesday, December 2nd, 2015 | 7:01pm ET (6:01pm CT)
Knoxville, TN | Thompson-Boling Arena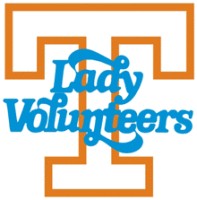 Knoxville, TN – The #8/8 Lady Vols (5-1) continue their eight-game homestand with a match-up against in-state foe East Tennessee State (3-4) at Thompson-Boling Arena on Wednesday. Tipoff is slated for 7:01pm, and the game will be broadcast online on SECN+.
Bob Kesling (PxP), LVFL Isabelle Harrison (Analyst) and Maddy Glab (Reporter) will describe the action on SECN+/WatchESPN. Fans can hear the Lady Vol Network broadcast on stations across the state as well as via a live stream worldwide with Mickey Dearstone calling the action.
Tickets for the game can be purchased online via www.UTTIX.com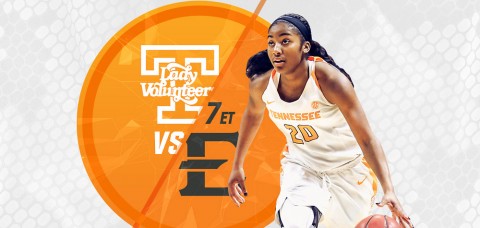 The Lady Vols play only two games during this calendar week, but this will mark UT's third game in six days after facing Albany (Friday) and #8/8 Texas (Sunday) over the weekend.
Tennessee is 1-0 vs. teams from the Volunteer State this season, edging RV/NR Chattanooga, 59-57, on November 23rd.The Big Orange women will try to get back on the right track after Texas ended a 27-game home winning streak, 64-53, on Sunday. UT's streaks of 17-straight non-conference home wins and 16-consecutive November home victories came to an end.
The Lady Vols, however, do have an opportunity to extend a spree of 43-straight home wins over unranked foes.
Promotion
Donate a new toy or sports item & receive one complimentary 300 level general admission ticket. Donations benefit Mission of Hope & will bring hope to 18,000+ children & families this holiday season.
About the Tennessee Lady Vols
Tennessee fell from No. 4 to No. 8 in Monday's AP poll, marking Tennessee's lowest spot since checking in at No. 8 during the eighth week last season. UT also is No. 8 in the USA TODAY poll. The Lady Vols actually hit a season low of 14th in week four of the AP poll last season after falling at Chattanooga.
Under Holly Warlick, Tennessee typically bounces back after a loss. Only twice has UT lost following a loss, dropping back-to-back games to #3/3 Baylor and #1/1 Stanford in 2012-13 and to unranked Chattanooga and #6/9 Texas during the 2014-15 campaign.
The Lady Vols held Texas, a team that entered averaging 81.2 points per game, to 64 on Sunday and put Tennessee's points allowed average this season at 57.3 through six games. The Lady Vols have out-rebounded all six opponents thus far, edging Texas by four, 45-41.
Tennessee has four players scoring in double figures for the season, led by Mercedes Russell (13.0) and followed by Bashaara Graves (12.6), Diamond DeShields (11.3) and Te'a Cooper (10.3). Three of those four players didn't play for Tennessee a year ago. The Lady Vols were whistled for 23 fouls vs. Texas, more than in any game in the 2014-15 season.
Tennessee continues to be a decent free throw shooting team, hitting 72 percent. Bashaara Graves leads the way at 93.8% (15-16).
About the East Tennessee State Buccaneers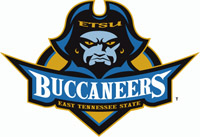 East Tennessee State brings a two-game losing skid to Knoxville, standing 3-4 overall and 1-4 away from Johnson Citym TN. The Buccaneers dropped consecutive road contests at Eastern Kentucky (64-41) and Elon (50-38) on Friday and Sunday, respectively.
ETSU is being outscored 59.9 to 54.6 and out-rebounded 41.3 to 41.0 this season, averaging only 39.5 points over its last two contests.
Junior guard Shamauria Bridges, who was second-team All-Southern Conference in 2014-15, is the team's top player, averaging 17.0 points per game.
Sophomore Tianna Tarter, another returning starter at guard and a SoCon All-Freshman Team selection a year ago, has played in only one game this season and averages 11.0 points per contest. She suffered a concussion and throat injury in the opener vs. UNC Asheville and is doubtful for Weds.
Chandler Christopher is the team's third returning starter, and she is scoring 7.6 per game and dishing out 5.4 assists per game for the Buccaneers.
In ETSU's 50-38 loss to Elon on Sunday, Bridges and freshman guard Carley Lytton paced their team with 10 points each, while sophomore guard Malloree Schurr grabbed 10 rebounds for the Bucs. ETSU led the game 21-20 at the half but was outscored 30-17 the rest of the way, including 18-4 in the third quarter.
The Bucs shot 24.6% (15-61) from the field, including 18.2% (4-22) from the three-point line.
Series Notes
Tennessee leads the series with the Buccaneers, 18-2-1.
UT's records include games played in 1924 (ETSU, 22-16 in Knoxville), 1925 (25-all in Johnson City) and 1926 (UT, 50-16 in Knoxville), when the orange-clad players were called Volettes.
After losing 62-56 in Johnson City on February 12th, 1971, the Lady Vols have won 16 in a row.
These teams last met on December 22nd, 2010, when #5/6 Tennessee raced by the Bucs, 102-53, at Thompson-Boling Arena.
The Lady Vols have reached the 100-point plateau three times vs. ETSU, doing so in 2010 (102) and twice in 1977 (100, 102) with Warlick playing.
East Tennessee State is back in the Southern Conference after being in the Atlantic Sun from 2005-06 to 2013-14.
The Lady Vols are 59-20-1 all-time vs. schools from the SoCon. Tennessee defeated SoCon member Chattanooga earlier this season in Knoxville, 59-57, on November 23rd.
The UT women are 232-60-1 all-time vs. four-year college teams from the Volunteer State.
Broadcast Information
TV/Online – SECN+
Play by Play: Bob Kesling
Analyst: Isabelle Harrison
Reporter: Maddy Glab
Producer: Tom Githens
Radio – Lady Vol Network
Play by Play: Mickey Dearstone
Online/Mobile
www.UTsports.com
Free audio stream only
www.WatchESPN.com
Free video stream to registered cable subscribers