UT Athletics Department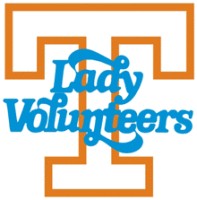 Stanford, CA – Jaime Nared and Bashaara Graves combined for 20 fourth-quarter points and nearly led No. 14/16 Tennessee back from a 21-point deficit before the Lady Vols fell to No. 15/14 Stanford, 69-55, on Wednesday night at Maples Pavilion.
Nared, who made her season debut on Wednesday, scored all 12 of her points in the fourth quarter and also had three rebounds. Graves scored eight of her 10 points in the fourth quarter and ignited the late Tennessee (7-3) surge. She also had five rebounds and three assists and went 6-of-7 from the free-throw line.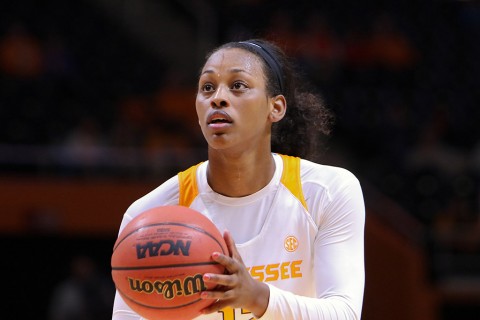 The Lady Vols outscored Stanford (7-2), 25-21, in the fourth, but it was not enough as the Cardinal controlled the first three quarters.
Diamond DeShields added 12 points and four rebounds in the loss. Mercedes Russell had seven points and a team-high eight rebounds.
Stanford's Lili Thompson led all scorers with 19 points on 7-of-13 shooting and also had seven rebounds and four assists. Erica McCall posted a double-double with 14 points and 10 boards and Kaylee Johnson added 10 points.
Neither team shot well from 3-point range as Tennessee was 3-of-14 and Stanford was 2-of-11. Each team went 0-of-5 from beyond the arc in the first half. Stanford mixed mid-range shots and drives into the paint in the first three quarters to control the pace of the game.
Tennessee refused to quit despite trailing by double-digits for most of the game. Andraya Carter made two free throws with 16 seconds left in the third quarter to start an 18-6 Lady Vol run that turned a 19-point deficit into a seven-point deficit.
Graves scored the first eight points of the fourth quarter and Nared hit a pair of 3-pointers before making a layup to put UT to within and 54-47 with 5:37 remaining.
Nared closed the gap to seven points again when she hit a jumper with 3:17 remaining as Tennessee trailed 58-51. That is as close as the Lady Vols would get for the rest of the game.
The Cardinal took control of the game in the second quarter when a jumper by Karlie Samuelson with 8:22 remaining sparked an 8-2 run and built a 14-point Stanford lead at 27-13. Thompson hit two free throws with 31 seconds left in the half and Stanford took a 35-20 advantage in to halftime. DeShields and Thompson had 10 points each to lead their respective teams.
Stanford held a 17-11 lead after the first quarter with DeShields scoring eight of those 11 points. The Cardinal out-rebounded the Lady Vols, 10-7, and outshot UT from the field, 58.3 percent to 29.4 percent in the opening period.
Jaime Nared Makes Season Debut
After sitting out the first nine games while recovering from a broken left hand, sophomore guard/forward
Jaime Nared
made her season debut posting the 10th double-digit scoring performance of her career. Nared picked up two fouls in the first quarter, when sent her to the bench and kept her there for much of the first half.
Nared hit a big 3-pointer with 7:30 remaining in the game to pull Tennessee to within 50-40. Two minutes later Nared nailed a trey from the corner to bring the Lady Vols to within nine points at 54-45. She followed that with a layup to bring her team to within seven points with 5:37 to go.
Miscellaneous Notes
Tennessee has five straight games to Stanford at Maples Pavilion.
Diamond DeShields scored in double figures for the seventh time in 10 games this year as she finished with 12 points, eight of which came in the first quarter. Bashaara Graves tied her career high with four steals. She last recorded four steals against LSU on February 7th, 2013.
The Lady Vols lost the rebounding battle for the first time all season, 42-31.
Game Highlights
Up Next
Tennessee continues its West Coast road trip on Saturday, December 19th, when the No. 14/16 Lady Vols head to Corvallis, OR., take on No. 7/7 Oregon State. That game will be televised on the Pac-12 Network with tip-off slated for 9:00pm ET (8:00pm CT).
The Lady Vols are 3-0 all-time against Oregon State. The teams first met on December 18th, 1981, with UT taking a 73-62 win in the Giusti Tournament of Champions in Portland. Tennessee has played the Beavers in Corvallis once before, taking a 91-56 win on December 16th, 1987.
Last season, the then-No. 8/10 Lady Vols defeated the then-No. 11/12 Beavers, 74-63, on December 28th, 2014, in Knoxville. Isabelle Harrison (20 points, 12 rebounds) led four Lady Vols in double-digit scoring.