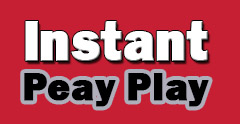 Clarksville, TN – With Christmas this Friday and in the spirit of the season, here is want I hope the Austin Peay State University coaching staff find under their trees or in their stockings this year.
For Governors men's basketball coach Dave Loos a return to the Ohio Valley Conference tournament after a three-year absence. The 26-year Govs mentor has 22 appearances in the tournament; number 23 would be a great present for the veteran coach.
For Lady Govs first-year head coach David Lidlick, he would like to look into his stocking that morning and find someone not named Tiasha Gray or Tearra Banks too consistently put points on the board, with the two mentioned players accounting for just under 50 percent of the teams scoring so far this season.
Speaking of first-year coaches, for new baseball coach Travis Janssen a great gift this season would be having a veteran squad (21 juniors/seniors) stay healthy and reach their potential that fans have been waiting for since coming in as a large freshman class.
Track and field/cross country coach Doug Molnar gets two gifts for Christmas; first his track and field present, after two late charges at the OVC title the past couple of years, a few more points from the field events to give the Lady Govs a real chance to take the conference championship.
As for his second present for cross country, one OVC championship Meet where everything clicks. When you're in a conference with three teams ranked in the nation, you have to have everything break your way to have a chance to finish in the top two or three.
Another new coach, softball's Shane Showalter hopes he's unwrapping improved pitching numbers for the spring, something the Lady Govs struggled with all of last year, but with all of their pitching returning and additions of JUCO transfer Autumn Hanners and new pitching coach Karenmarie Pena things are looking up for him to get gift that from Santa.
For men's and women's golf coaches Robbie Wilson and Sara Robson the best gifts would be two consistent seasons on the links for the teams that are on young side, but have the talent to make a run come OVC tournament time, if they can put things together.
Men's and women's tennis coach Ross Brown may have already gotten one of his presents, with freshmen sisters Claudia Yanes Garcia and Lidia Yanes Garcia joining the Lady Govs squad this fall and already showing they could lead the team to being one of – if not the most – improved team in the conference come spring.
On the men's side, another run to the OVC finals would be a great present – but this time come away with the OVC title after coming up just short in 2015.
These next presents won't be used until next fall, but for soccer coach Kelley Guth a gift of a few more goals in OVC play, with five of their six conference losses last fall coming by a 1-0 or 2-1 final.
For volleyball coach Taylor Mott, a gift of better overall defense and passing to help a squad that saw several wins slip away with those struggles in 2015.
This next gift is for both the football program and new director of athletics Ryan Ivey – a new head coach that can help turn around a program that has only had two winning seasons in the past 31 years.
Personally, there is one gift I would truly hope and pray will come to past this holiday season and that's having coach Loos' granddaughter Rhyan Loos win her fight with cancer.
I think all Govs and Lady Govs fans can get behind that, no matter the season.
To all Austin Peay fans, Happy Holidays.