Tennessee Titans Football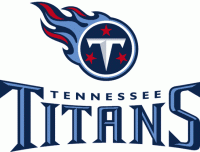 Nashville, TN – On Monday, January 4th, 2016, the Tennessee Titans named Steve Underwood Chief of Executive Officer for the franchise.
Underwood has been with the Titan's organization for 35 years. He served four years as Tennessee's senior executive vice president and general counsel from 2008-11.
"Today, I am glad to announce that Steve Underwood will be continuing in his role as our president and chief executive officer on a permanent basis," said Titans Controlling Owner and Co-Chairman of the Board of Directors Amy Adams Strunk.
"I have had ongoing discussions with Steve on this issue for a while, and I feel his leadership is vital in order to move us forward. He has brought much-needed stability to our organization, and I look forward to progress that will be made under his leadership," stated Strunk.
The Titans also did not renew their contract with General Manager Ruston Webster. Webster was General Manager for the Titans for four seasons. He served two seasons as Tennessee's vice president of player personnel.
Vin Mario, Vice President of Football Administration, will look after Titans' football operations until a new General Manager is hired.
"Additionally, I would like to thank Ruston Webster for all of his efforts with our franchise, as he is a man of great character and integrity and someone for whom I have tremendous respect. Our mission is to become one of the elite franchises in the National Football League, and we have fallen short of this goal in recent years. We are in the search process for our head coaching and general manager positions. We share our fans' frustration about the team's recent performance, and we are committed to doing everything we can to return our team to a perennial postseason contender."
The Titans have also announced their plans to search for a new head coach. Interim coach Mike Mularkey replaced Ken Whisenhunt back in November and will be considered for the head coaching job. Mularkey expressed his interest in the head coaching job after Sunday's loss to the Indianapolis Colts.
Mularkey was head coach for the Jacksonville Jaguars (2012) and was with the Atlanta Falcons for four years (2008-2011) before joining the Titans. He was head coach of the Buffalo Bills for two years (2004-2005).
The Tennessee Titans will begin the search for a new General Manager and head football coach immediately.