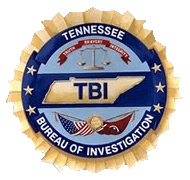 Nashville, TN – The Tennessee Bureau of Investigation has a new addition to the state's Top Ten Most Wanted list, Rick James Brock of New Tazewell, TN.
Rick Brock is wanted by the Claiborne County Sheriff's Office and the Tennessee Bureau of Investigation for four counts of Rape of a Child and four counts of Aggravated Assault with a Firearm.
Brock is a 51-year-old white male with brown hair and brown eyes. He's 5 feet 10 and weighs around 206 pounds, and has a tattoo of a lion on his right arm.
Brock has a violent criminal history and should be considered armed and dangerous.
Anyone with information on the whereabouts of Rick James Brock is urged to call the TBI at 1.800.TBI.FIND (1.800.824.3463). There is a $1,000 reward being offered for information leading to his arrest.