#12/11 Tennessee (10-3, 1-0 SEC) vs. #RV/RV Florida (12-2, 0-1 SEC)
Thursday, January 7th, 2016 | 7:31pm ET (6:31pm CT)
Knoxville, TN | Thompson-Boling Arena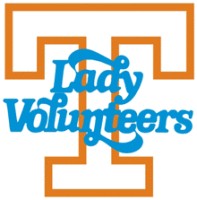 Knoxville, TN – The #12/11 Lady Vols (10-3, 1-0 SEC) will open up the home portion of their conference schedule against RV/RV Florida (12-2, 0-1 SEC) at Thompson-Boling Arena on Thursday. Tipoff is slated for 7:31pm ET (6:31pm ET), and the game will be part of the SEC Network's whip-around coverage. The contest will be available in its entirety on SECN+ and WatchESPN online.
Tennessee, which fell as low as No. 16 in each of the polls, has won three in a row to work its way back to 12th in the AP Poll and 11th in the USA TODAY Coaches Poll this week.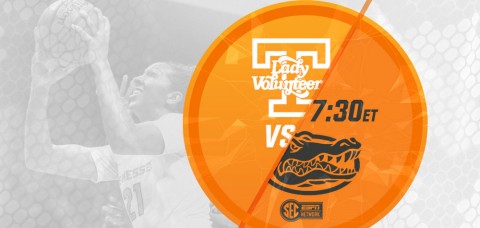 Florida, meanwhile, is 12-2 after opening with a loss at Temple and winning its next 10 games before dropping its SEC opener at #8/8 Mississippi State, 76-70, on Sunday.
After drawing a Monday night matchup this week at Missouri, the UT women are playing their second of three games in a span of seven days this week.
The first 1,500 fans to enter receive a 2016 Lady Vol Basketball Calendar. The Cheer & Dance Teams will be performing their national championship routines at halftime.
UT is 360-50 all-time in SEC regular-season games, winning 18 championships. Tennessee has won its last 10 SEC games in a row at home, following a 75-71 loss to Kentucky on February 16th, 2014.
Holly Warlick has guided UT to a 22-2 home record vs. conference opponents since taking the reins and is 43-6 overall vs. league regular-season foes during that time. The Lady Vols improved to 3-1 in SEC openers under Holly Warlick, including 2-0 on the road.
Tennessee is 28-6 all-time in SEC openers, including 14-3 on the road.
The Series Vs. Florida
Tennessee holds a 48-3 all-time record vs. Florida, dating back to February 8th, 1980. The Lady Vols have won 11 in a row in the series, with the last loss coming in Gainesville, on February 8th, 2009, as #11/13 Florida topped #12/17 Tennessee by a 66-57 count.
UT is 21-1 vs. UF in games played in Knoxville, having won five in a row at Rocky Top and losing its only home meeting to the Gators, 95-93 in overtime, on February 26th, 2006. UT is 19-2 in games played in Gainesville, winning the past four trips there and in 10 of the past 11 visits.
The Big Orange women are 8-0 at neutral sites and 3-1 in overtime contests vs Florida, including 3-0 in Gainesville in those extra-frame affairs. Holly Warlick's squad is 4-0 vs. Florida during her tenure.
The last time these teams played on The Summitt, Tennessee and Florida met for the "We Back Pat" game in Knoxville on January 23rd, 2014, and the Lady Vols ran away with an 89-69 victory in the teams' only encounter that season.
Bashaara Graves' free throw with 12.5 seconds remaining in regulation in Gainesville sent the 2013 regular-season game into overtime. Graves, a freshman back then, finished with 17 points and 12 rebounds in that contest that UT won, 78-75.
About the Florida Gators
Florida fell to No. 8 Mississippi State, 76-70, in the teams' SEC opener in Gainesville on Sunday. Redshirt senior guard Carlie Needles, who came off the bench for the first time all season, scored a season-high 17 points. Junior forward Ronni Williams recorded her fifth double-double of the year, finishing with 11 points and 12 rebounds.
Despite making seven of its 16 shots during a fourth-quarter rally when UF outscored MSU, 25-16, the Gators hit just 22 of 68 (32.4 percent) from the field for the game. UF committed a season-high 32 turnovers vs. the Bulldogs, enabling a 19-point third quarter lead by MSU.
The loss ended a 12-game winning streak, which tied for the second-longest in program history. UF's Needles is the SEC's active three-point field goals leader with 180 from 2012-16, including 22 in 72 attempts this season.
Florida has the No. 1 scoring offense in the SEC at 86.1 points per game this season. The Gators also are tops in steals (14.1) and rebounds (46.1).
Junior forward Ronni Williams leads three Gator scorers in double figures this season with 10.7 points per contest. She also paces the team in rebounding at 7.0 per game. Sophomore forward Haley Lorenzen (10.6) and senior guard Cassie Peoples (10.5) also average above 10 points per outing.
Florida has a big-time signature win this season, taking down a rival in #6/7 Florida State, 82-72, in Gainesville on November 16th.
About the Tennessee Lady Vols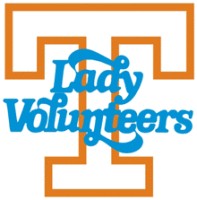 Tennessee enters the Florida game on a three-game winning streak that began with a 53-50 upset at (then) No. 7/7 Oregon State on December 19th. The Lady Vols' latest conquest in that streak came in Columbia, MO, on Monday night, as Tennessee raced past the No. 20 Missouri Tigers, 71-55.
That victory, over a previously unbeaten team, pushed UT to 3-2 vs. ranked teams this season. That opponent point total marked the 10th time in 13 games Tennessee had held its foe to 57 points or fewer and the seventh time at 55 or fewer.
Sophomore forward Jaime Nared led four Lady Vols in double figures vs. Mizzou, topping all scorers with 13 points on the night. She also had a game-high three steals and three rebounds in 22 minutes. Diamond DeShields (11 pts., 9 rebs.), Bashaara Graves (11 pts., 8 rebs.) and Mercedes Russell (11 pts., 7 rebs.) also had key contributions.
Tennessee held Mizzou to its lowest point total (55), shooting percentage (33%) and three-point shooting effort (2-of-21, 9.5%) of the season. UT also stymied MU's ace freshman, Sophie Cunningham (15.7 ppg., 59.5 FG%), limiting her to eight points on 4-of-10 shooting in 36 minutes.
DeShields continues to pace the Lady Vols in scoring, averaging 14.5 points per game. Russell (11.5) and Graves (10.8) also have average double figures in points, while Russell (8.3) and Graves (8.2) head up the rebound brigade.
Holly Warlick continues her march toward 100 career wins, standing at 96 entering the Florida game.
In its last two road games, Tennessee has played in front of crowds of 8,223 at Oregon State and 7,989 at Missouri. UT had a season-best 10,705 in its last home contest on December 30th vs. Stetson.
Trending Topics
Tennessee has the nation's No. 1 ranked strength of schedule this season, according to the NCAA. UT's opponents thus far have a .737 winning percentage (112-40), and its future opponents are winning at a .778 rate (140-40).
The Lady Vols are No. 5 this week in the RPI. During its three-game winning streak, Tennessee is shooting 46% from the field and outscoring opponents, 71.3 to 53.7.
Diamond DeShields is 21-of-43 from the field for 49% in those games, averaging 18.3 ppg and 7.3 rebounds. Mercedes Russell is 14-of-20 for 70% and averaging 11.3 ppg. and 5.7 rpg. over the last three.
Six Lady Vols have combined to miss 36 games this season due to injuries, making it difficult for UT to develop on-court chemistry and continuity during the non-conference season. The team appears to be finding its way since the West Coast trip.
A 3.5 hour film study in Corvallis, OR, after the December 16th loss to Stanford appears to have paid dividends in respect to the team understanding and applying the system desired by the coaching staff. With Alexa Middleton returning to action vs. Stetson, Tennessee had 10 available players for the first time since the Albany game on November 27th and also enjoyed that luxury vs. Missouri on January 4th.
No player logged more than 29 minutes vs. Stetson or Missouri, allowing Holly Warlick to apply the fullcourt press. While the press generated only two points for UT vs. Missouri, it delayed the Tigers' offense in beginning its sets and appeared to throw MU out of rhythm in regard to shooting.
Tennessee has had three of its lowest four turnover totals this season come in the past four games. After knocking off undefeated Missouri, Tennessee now has handed six teams their first loss this season (Central Arkansas, Penn State, Syracuse, Albany, Oregon State, Missouri).
Broadcast Information
Online | SEC Network
Play by Play: Tom Hart
Analyst: Gail Goestenkors
Radio | Lady Vol Network
Play by Play: Mickey Dearstone
---
Online/Mobile
www.UTsports.com
Free audio stream only
www.WatchESPN.com
Free video stream to registered cable subscribers
Tickets/Promotions
www.UTtix.com
1.800.332.VOLS (8657)
With the purchase of a 3-Pt. Play ticket you receive a voucher for 1 personal size Papa John's pizza and a photo w/Smokey.
First 1,500 fans entering arena receive a 2015-16 Lady Vol Hoops Calendar!