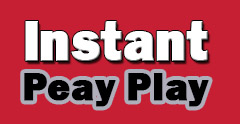 Clarksville, TN – Austin Peay State University's women's indoor track and field team may not be the favorite heading into the Ohio Valley Conference Indoor Championship, on February 26th and 27th at the Gentry Center on the campus of Tennessee State, but they have to be considered a dark horse to make a run at the title.
The Lady Govs finished a respectable fifth place at the 2015 Indoor Championships, but enter this week's championship with a deeper roster than last season's team and with more personal capable of scoring points in more events – a key to winning a conference championship.
Senior Kymmalett Ross has been stellar in the middle distances during the indoor schedule and has continued to lower the school record in the indoor 200m dash after posting a time of 24.37 in the event, while getting to within 0.08 seconds of the best time posted in the OVC this season by Tennessee State's Amber Hughes.
She has also set some of the best times in the OVC this season in the 55m and 60m dashes, while also being a key member of the 4×400 relay team.
Senior Breigh Jones, who has been battling a leg injury during the indoor season, has still posted some impressive times, as she is finally starting to look more like the runner that has made appearances in the NCAA Preliminary outdoor meets the past two years.
Jones will be among one of the favorites in the 200m and 400m distances as well as being a member of the 4x400m relay team that should score points at the championship.
Joining Ross and Jones as possible point winners in the running events/relays will be seniors LaMontra Robinson and Alexis Eldridge, juniors Myiah Johnson, Unjula Lester, Molly Jordan, Michaela McGhee, Tamira Wilson, Terri Morris, Amia Butler and sophomores Rebecca Wheeler, Allysha Scott, Sonja White and Sarah-Emily Woodard.
But it's not just the running events that the Lady Govs should excel in, with Austin Peay also putting together a solid lineup in the field events, despite the talented junior duo of Chancis Jones and Kaylnn Pitts missing most of the indoor season with injuries.
Freshmen Savannah Amato and Dasha Hix have been two of the best in the OVC in the pole vault, with Amato leading the conference this season with a height of 3.81m (12-06 feet), while Hix has also posted a height of 3.66m (12 feet). Senior Michella Carter has been putting together a solid performance in the shot put, with junior Ashleigh Woods carrying the load in the triple jump and Nia Gibbs-Francis turning heads in the high jump as a freshman.
Austin Peay won't be the favorite this weekend in the OVC Indoor Championship, but with their overall depth and a little luck maybe, just maybe, the Lady Govs can bring back their first OVC title since 2001.