Clarksville, TN – Victor Felts, director of Student Life and Engagement at Austin Peay State University, was presented with the Dr. Karlem Riess Award during this month's Southeastern Interfaternity Conference in Atlanta, Georgia.
The Dr. Karlem Riess Award is the highest honor bestowed to an individual by the Southeastern Interfraternity Conference.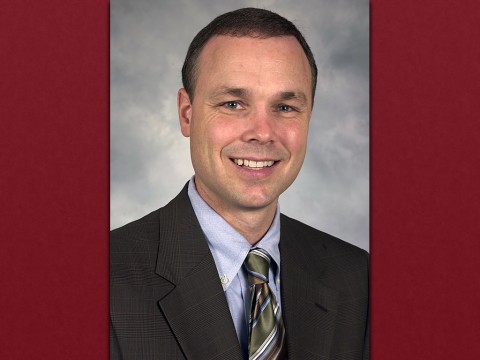 It is given to a professional who has unsurpassed dedication to the conference, as well as fraternal collaboration and communication.
Riess, a member of Phi Kappa Sigma Fraternity, spent 40 years as the faculty advisor to fraternities at Tulane University, and he played an integral role in the early history of the conference. Riess passed away in 2005 in the aftermath of Hurricane Katrina.
Felts has served the Southeastern Interfraternity Conference in a variety of capacities for 14 years. He was the assistant and associate executive director from 2001-2006, and he was the conference's longest-serving executive director from 2006-2014.
During his time as executive director, Felts transformed the conference's Leadership Academy. The academy's Council Officers Roundtables and Education was renamed the Victor Felts CORE Institute.
Felts has served students all over the southeast for more than 20 years while working at the University of South Carolina, Samford University, Middle Tennessee State University, Louisiana State University, Emory University and Austin Peay State University.