Clarksville, TN – Montgomery County Sheriff John Fuson conducts swearing-in ceremony for seven new deputies.
Taylor Blagg, Jennie Esquilin, Ashley Hicks-Castanon, Craig Kay, Collen McGrath, Daniel Trimble, and Tasha Whitehead will be assigned to the Detention Division of the Montgomery County Sheriff's Office.
Detention deputies are responsible for the supervision, safety, and security of inmates.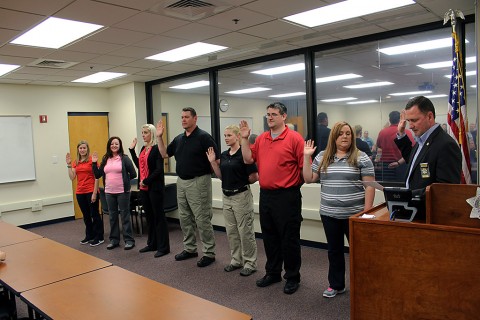 "All the deputies that work for the Sheriff's Office perform an integral role in the safety of our community," said Sheriff Fuson. "The swearing-in ceremony is a public declaration of their commitment to protect and serve the citizens of Montgomery County."